Corps of Engineers Releases 2017 Harbor Work Plan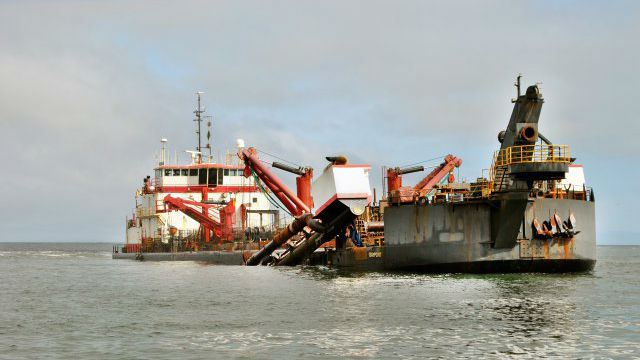 On Wednesday, the U.S. Army Corps of Engineers released its work plan for 2017, including $56 million for harbor improvement projects at some of the nation's biggest ports.
Jaxport, the port of Jacksonville, Florida, will receive $17.5 million towards the deepening of its harbor – the first federal funding commited to the project. The funds will go towards the first phase of dredging Jaxport's channel to 47 feet, a requirement for serving the larger container ships that regularly arrive from Asia via the New Panama Canal.
"The inclusion of this critical harbor improvement project in the work plan sends a clear message: Deepening Jacksonville's harbor is a project of national importance," said Jaxport interim CEO Eric Green.
The Port of Charleston, South Carolina, will also receive $17.5 million for harbor improvements. The allocation allows the port's dredging project to begin on schedule. "This is monumental news for the Charleston Harbor Deepening Project, and we are appreciative to the Trump administration, Governor [Henry] McMaster and the entire South Carolina congressional delegation for their efforts to ensure the project was included," said Pamela Lackey, the chair of the South Carolina Ports Authority.
The Port of Savannah, Georgia will receive a total of $42.7 million for entrance channel dredging, engineering work and environmental monitoring. This is the largest single ports allocation that the Corps announced this year, but it was still about $60 million less than local officials had expected. The shortfall will likely delay Savannah's channel-deepening project. "All I can think is that it must be some kind of mistake," said Rep. Buddy Carter (R-Ga), speaking to the Atlanta Journal-Constitution. The shortfall this year may be partially offset by the Trump administration's proposed budget for 2018, which includes about $50 million for Savannah.
To the north, the Port of Boston will receive $18.2 million in discretionary funding for navigation improvements in Boston Harbor. In addition, the president's budget proposal includes $58 million more for Boston in 2018.