Coast Guard Suspends Search for 82-Year-Old Sailor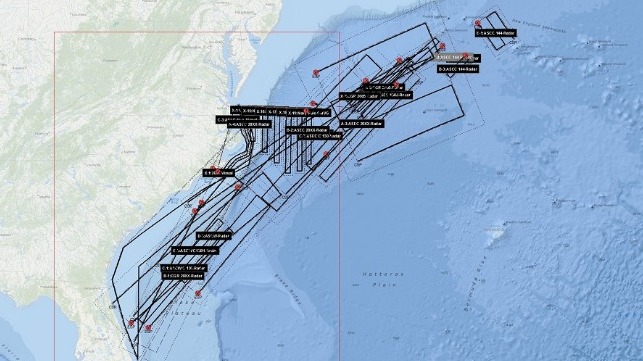 On Monday evening, the U.S. Coast Guard and U.S. Navy suspended a massive search effort for an 82-year-old man who went missing while sailing single-handed from Maryland to Florida.
On Oct. 24, a family member notified Coast Guard Sector Hampton Roads that she had lost contact with the sailor, Hugh Blankenship, during his voyage. He was last seen on Oct. 23 departing Rudee Inlet in Virginia Beach, Virginia, aboard the 29-foot sailing vessel Marta.
Fifteen Coast Guard aircraft and 12 Navy assets searched for a combined total of 105 hours and covered a search area of 352,464 square nautical miles. The warships USS Bainbridge, USS Gonzalez, USS Mason, USS McFaul, USS Leyte Gulf, and USS George H. W. Bush assisted in the search.
Coast Guard units throughout the 5th and 7th Districts also conducted radio callouts for Blankenship, checked with over 295 marinas between Virginia to Florida, issued urgent marine information broadcasts and transmitted EGC GMDSS messages.
"We would like to thank every single person who aided in the search for Mr. Blankenship," said Capt. Brendan Kelly, the senior officer in charge of Coast Guard search and rescue efforts for the case. "We also want to remind mariners of the importance of filing a float plan and equipping their vessels with multiple communication devices, especially a fixed VHF-FM marine radio. Additionally, we strongly encourage mariners to carry cell phones and emergency position indicating radio beacons that have been properly registered with NOAA whenever they get underway."