Coast Guard Reopens Harbors in Hawaii and Guam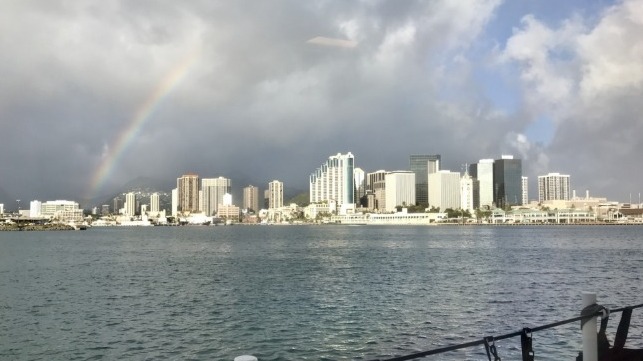 On Wednesday evening, the Coast Guard Captain of the Port reopened commercial ports in Honolulu and Maui to vessel traffic as Tropical Storm Olivia passed nearby.

Shoreside operations resumed at 1530 hours as waterside assessments continued and Olivia passed, even though Tropical Storm Warnings were still active at the time. Hawaii and Kauai County ports opened even earlier, at 0900 hours that morning.
"Effective communication and a strong willingness to resume operations among our crews and partners allowed for the completion of timely and thorough port assessments," said Capt. Michael Long, Coast Guard Captain of the Port Honolulu. "We've been fortunate with [Hurricane] Lane and Olivia, but strong storms like these are inherently unpredictable. Nearly 26 years ago to the day, Iniki appeared to have passed Hawaii only to turn almost 90 degrees and devastate the islands, causing more than $3 billion in damage and taking six lives. It is with these lessons in mind we move forward."

As the storm passed, the Coast Guard, Hawaii DOT Harbors and industry crews conducted damage assessments. As the ports open, the Coast Guard and port partners are prioritizing the incoming ships, ensuring the most critical supplies reach the residents of Hawaii first. Kauai required no evaluation due to a lack of storm impacts.
Olivia deposited heavy rains on shore, and nine inches were recorded on Maui, where the storm passed directly overhead. In Honolulu, the rains caused a 36-inch sewer line to overflow into a stream that flows into the harbor. The sewage release was estimated at about 30,000 gallons.
Typhoon Mangkhut

The Coast Guard is also working with partners at FEMA, federal, state, territory and local agencies to aid in recovery from storm impacts throughout the Pacific - including Typhoon Mangkhut, which affected Guam and the Commonwealth of the Northern Mariana Islands.

In Guam, the Coast Guard buoy tender Sequoia returned Wednesday after conducting ports assessments and aids to navigation checks in the ports of Tinian and Rota. The Sequia's efforts were important to the reopening of both ports and the flow of relief supplies into affected areas. The Coast Guard cutter Kiska departed Apra Harbor, Guam with relief supplies en route to Rota on Thursday.
The U.S. Navy's USS Wasp Expeditionary Strike Group (ESG), along with the embarked 31st Marine Expeditionary Unit (MEU), helped with the effort to assess the damage in the Mariana Islands and reopen the ports. Navy and Marine Corps aircraft conducted aerial surveys of the islands of Rota, Saipan and Tinian; the 31st MEU helped clear debris on the ground; and the Strike Group leadership met with local leaders and FEMA officials to discuss relief priorities.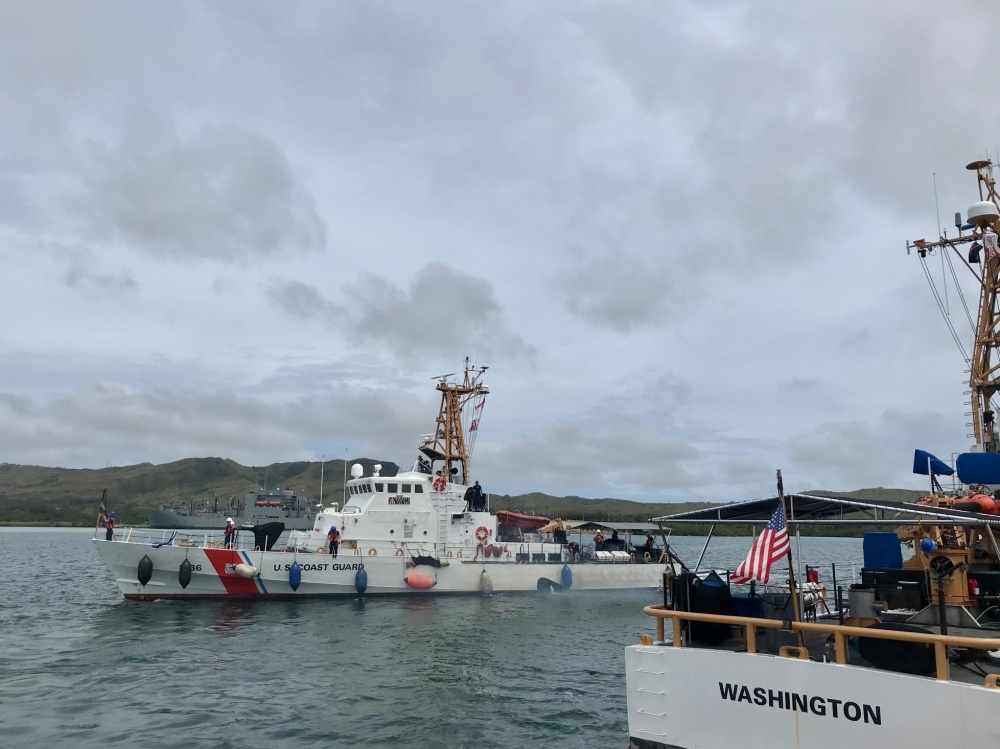 The cutter Kiska departs Guam for Apra with relief supplies aboard, September 13 (USCG)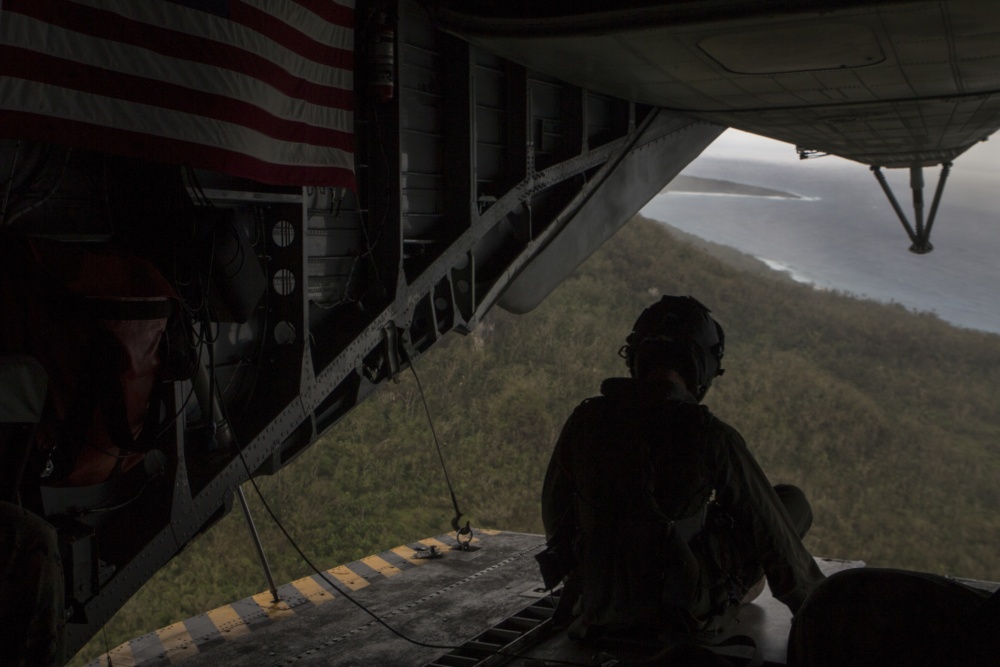 WASP ESG helicopter aircrew surveys Rota, September 11 (USN)