Coast Guard Removes Commander of Sector Long Island Sound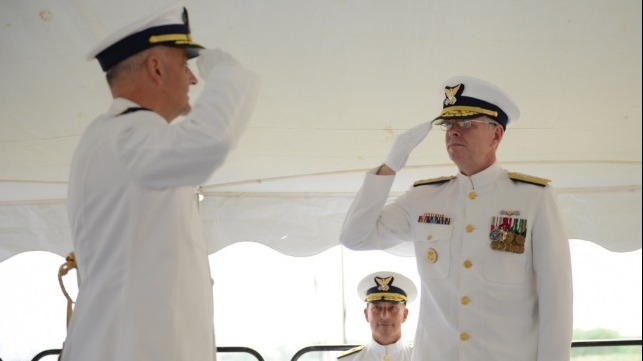 On Monday, Capt. Andrew Tucci was temporarily removed from command of Coast Guard Sector Long Island Sound, in New Haven, Connecticut. The Coast Guard did not provide details, but Rear Adm. Steven Poulin, First Coast Guard District commander said in a statement that the action was due to a loss of confidence in his ability to command. An internal investigation is ongoing.
Poulin appointed Cmdr. Kevin Reed, deputy commander of Sector Long Island Sound, to take the top post in the command. Tucci is being reassigned to the Coast Guard's Research and Development Center in New London, Connecticut until further notice.
"The change in leadership will not impact Sector Long Island Sound's operational readiness," said Poulin. "We will remain always ready to perform all Coast Guard missions."
Before taking command at Sector Long Island Sound, Capt. Tucci was chief of the Office of Port and Facility Compliance at USCG headquarters. While there he was responsible for Coast Guard regulations and policies concerning the Maritime Transportation Security Act and other programs related to port safety and security. According to his official biography, Captain Tucci was a primary author of the Coast Guard's Cyber Strategy and the architect of the Coast Guard's current efforts to address cyber vulnerabilities to commercial waterfront facilities, vessels, and ports. He also represented the United States at the International Maritime Organization.