Coast Guard Mobilizes for Typhoon Yutu Response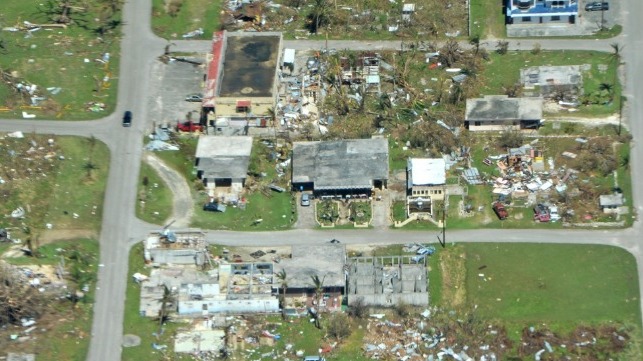 The U.S. Coast Guard, the Federal Emergency Management Agency and the Department of Defense are bringing much-needed relief to the Northern Mariana Islands, where Super Typhoon Yutu made landfall with 180 mph winds on October 24.
Over the weekend, the Coast Guard reopened all ports in Guam, Saipan, Tinian and Rota, with some restrictions. In a statement, Commander of Coast Guard Sector Guam Capt. Christopher Chase said that his crews are still working to assess and restore shipping access so that supplies can reach the islands. "We're very happy that the port of Saipan is back in business," said port manager Rodney Taisacan in an interview.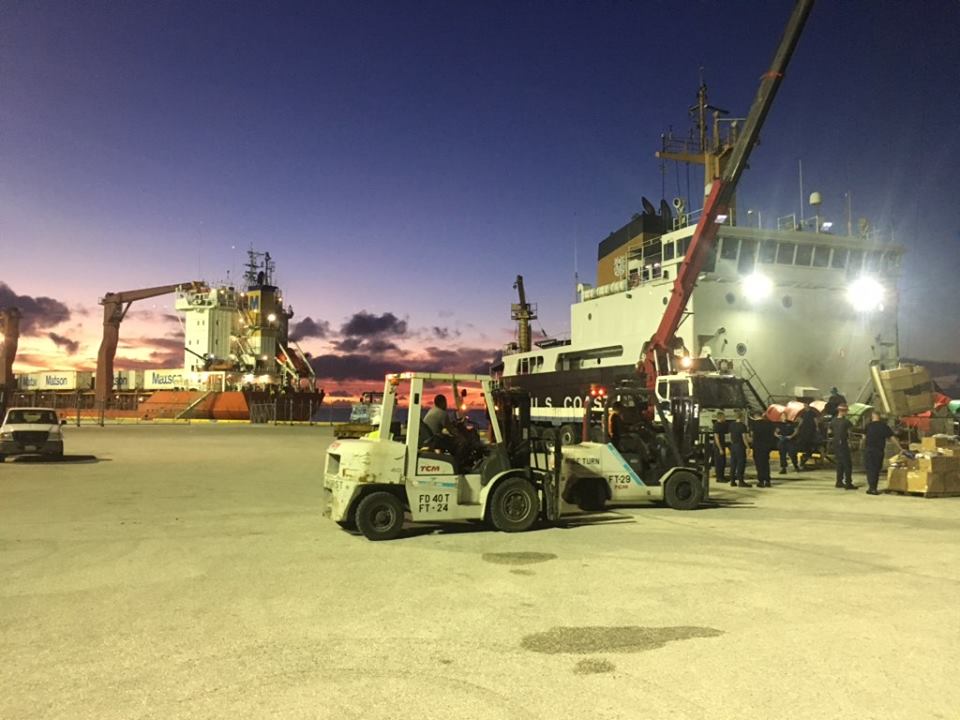 Offloading relief supplies from the Coast Guard buoy tender Sequoia (USCG)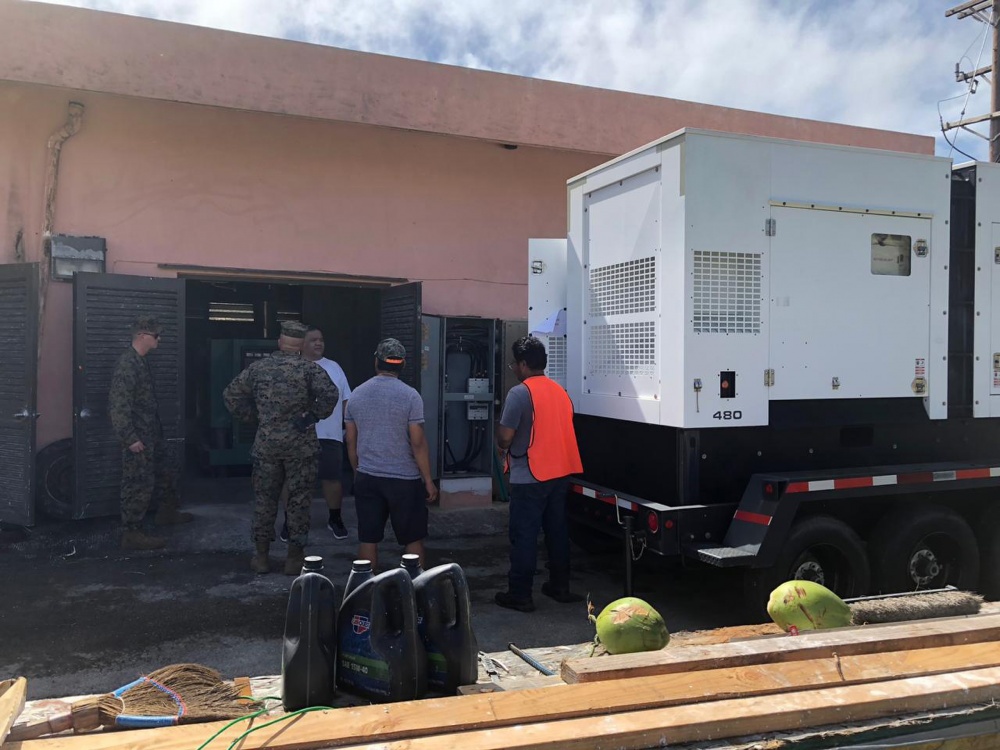 Marine Corps and Air Force personnel deliver a large generator to a municipal water-pumping station on Tinian (USMC)
The crew of the buoy tender Sequoia arrived in Saipan on Friday, bringing an initial shipment of donated aid supplies with her. She also surveyed the shipping channel and checked buoy locations in order to ensure safety of navigation.
Crewmembers from U.S. Coast Guard Sector Guam and throughout the Coast Guard's 14th District spent Sunday clearing debris and handing out supplies on Saipan. The crew of the cutter Kiska were in Tinian, where they helped to clean out a gymnasium and set it up as a supply distribution center. In addition, a Coast Guard HC-130 from Barbers Point, Hawaii relocated to Saipan's airport in order to conduct reconnaisance overflights and ferry relief personnel around the islands.
Though Yutu has weakened, it is still a typhoon, and it is approaching northern Luzon with sustained winds of 90 knots and gusts to 110 knots. It is expected to make landfall in the Philippines on Tuesday, then curve to the northwest, towards the southern coast of China.