CMA CGM Sells Stake in Los Angeles Terminal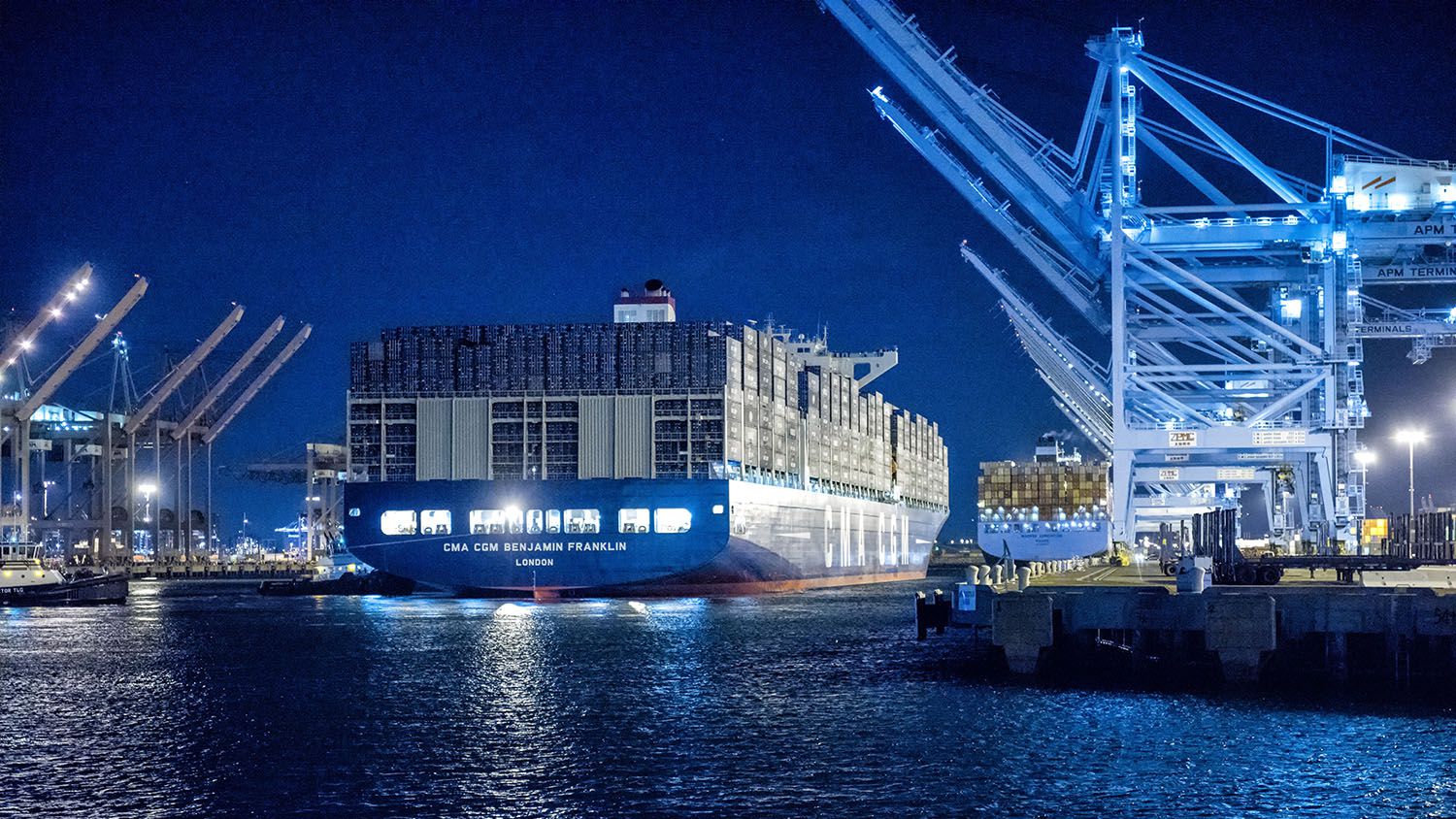 CMA CGM has signed a binding agreement for the sale of a 90 percent equity interest in the Global Gateway South terminal in Los Angeles for $817 million.
CMA CGM is selling the share to EQT Infrastructure III and its partner P5 Infrastructure but will retain a minority 10 percent share of the terminal, which it acquired last year as part of Neptune Orient Lines. It will remain a major user of the terminal with preferential conditions.
The sale enables CMA CGM to complete the financial deleveraging plan communicated in December 2015 upon announcement of the NOL's acquisition and is in line with the group's strategy to focus on its shipping business while securing its operations through shared ownership of key terminals.
Closing of the transaction is subject to anti-trust and regulatory approvals and is expected to occur by end of 2017.
2017 has seen Rodolphe Saadé nominated as Chief Executive Officer of the group (on February 7), the launch of OCEAN Alliance, the largest maritime operational alliance in the world, and the acquisition of Mercosul in Brazil from Maersk Line.
Mercosul is one of the leading players in Brazil's domestic container shipping market. The acquisition will allow CMA CGM to strengthen its service offering to and South America, most notably in Brazil, a market with a strong potential for development, especially on cabotage and "door-to-door" services. This activity is part of CMA CGM's core strategy, which is to develop intra-regional sea transportation links and complementary services such as logistics.
Saadé set a new strategic course when he took office with four key priorities:
* "Customer Centricity" by creating genuinely innovative partnerships with customers,
* Continued development in maritime, inland and logistics sectors,
* Innovation and Digitalization,
* Enhanced expertise combined with an agile organization.