CMA CGM Founder Jacques R. Saad? Passes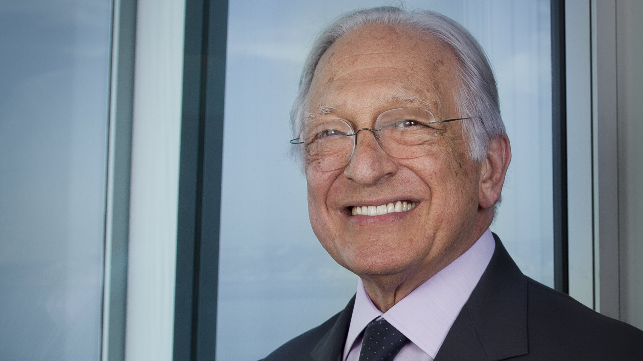 Jacques R. Saadé, the founding president of the CMA CGM Group, passed away on June 24 at the age of 81.
Saadé was born in Beirut, Lebanon in 1937. He graduated from the London School of Economics in 1957 and soon took charge of the family business. In 1978, when Lebanon's civil war made circumstances in Beirut difficult, he moved to Marseille, France and created the Compagnie Maritime d'Affrètement (CMA). CMA began with four employees, a single ship and only one maritime service between Marseilles and Beirut.
In 1986, Saadé launched a service linking North Europe to Asia, and in 1992 he opened CMA's first office in Shanghai, predicting (correctly) that China would become the world's factory. He was an early believer in containerized freight, world trade, and the possibility of ever-larger container vessels.
In addition to organic growth, Saadé pursued expansion through acquisitions. CMA took over Compagnie Générale Maritime (CGM) in 1996, ANL in 1998, Delmas in 2005, and COMANAV and US Lines in 2007. While his firm's reach broadened, Saadé kept strong ties to the city of Marseilles, and he built the CMA CGM Tower in 2006, which has become a symbol of the city.
Jacques R. Saadé was an industry leader with a worldwide reputation. Among other awards, he received the City of Hamburg's Admiralitäts-Portugaleser; an honorary doctorate from the American University in Lebanon; Lebanon's National Order of the Cedar; Commander of the French Legion of Honor; and Commander of the Ordre National du Mérite Maritime.
On February 7, 2017, on his 80th birthday, Saadé appointed his son Rodolphe Saadé to the position of CEO of the CMA CGM Group. He appointed Rodolphe Saadé as chairman of the firm's board later the same year.