China Begins Civil Flights to Paracels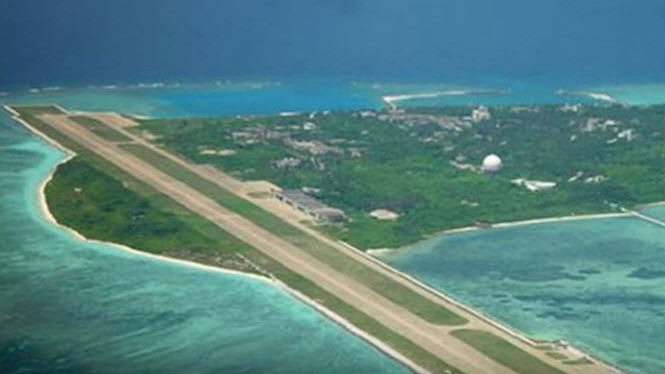 China has begun daily civilian charter flights to Woody Island in the disputed South China Sea after approved the airport there for civil operations, state news agency Xinhua said on Thursday.
China claims almost all of the South China Sea, through which more than $5 trillion of maritime trade passes each year. The Philippines, Brunei, Vietnam, Malaysia and Taiwan have overlapping claims.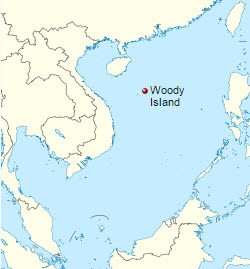 The first flight took off on Wednesday from Haikou, the provincial capital of China's southern island province of Hainan, and will run every day with tickets costing 1,200 yuan ($172.77) one way, Xinhua said.
Woody Island, in the Paracels which are also claimed by Vietnam and Taiwan, is the seat of what China calls Sansha city that is its administrative center for the South China Sea.
The airport, which is a joint military-civilian facility, was approved for civilian operations last Friday, Xinhua said.
"This will effectively improve the working and living conditions of civil servants and soldiers based in Sansha city," the report added.
The flights will leave Haikou airport at 8:45 a.m. and return from Woody Island at 1 p.m., Xinhua said.
China has been building other airfields in the South China Sea as part of a controversial land reclamation program and in July civilian aircraft successfully carried out calibration tests on two new airports in the Spratly Islands, on Mischief Reef and Subi Reef.
China took full control of the Paracels in 1974 after a naval showdown with Vietnam.
Though China calls it a city, Sansha's permanent population is no more than a few thousand, and many of the disputed islets and reefs in the sea are uninhabited.
In February, Taiwan and U.S. officials said China had deployed an advanced surface-to-air missile system on Woody Island.