Buoy Tender Completes Historic Northwest Passage Transit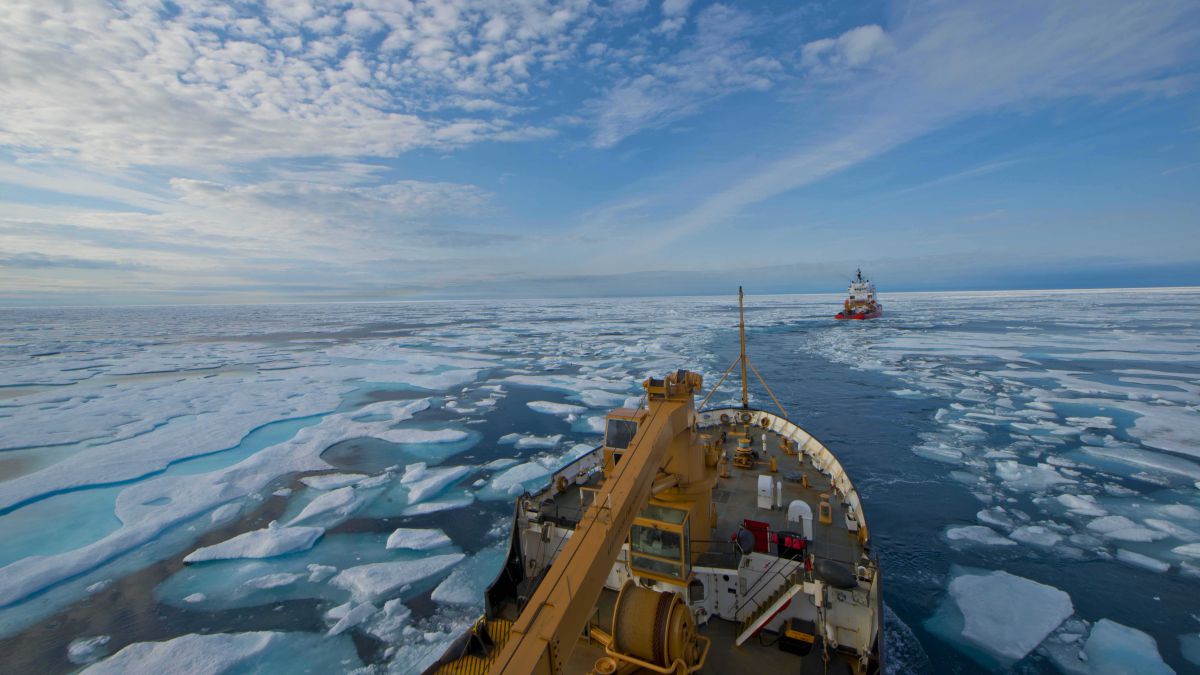 The crew of the U.S. Coast Guard buoy tender Maple arrived at Coast Guard Yard in Baltimore, Maryland on Tuesday, after completing a historic voyage through the Northwest passage. The Maple departed from her homeport in Sitka, Alaska on July 12 and transited above the Arctic Circle for 27 days.
The Maple will begin a drydock maintenance period and her crew will return to Sitka to take command of the 225-foot Coast Guard Cutter Kukui, which was previously homeported in Honolulu, Hawaii, and is completing a mid-life renovation at the Coast Guard Yard.
This summer marks the 60th anniversary of a voyage of three Coast Guard cutters and one Canadian ship through the Northwest Passage. From May to September of 1957, the USCG cutters Storis, Spar and Bramble and the Canadian ice breaker HMCS Labrador charted the waters, recorded depths and installed aids to navigation for future shipping lanes along the route.
The Maple makes ready to depart Nome for the Northwest Passage, July 18
The Maple's crew prepare to come alongside the Canadian Coast Guard icebreaker Amundsen, August 8, for a refueling and resupply stop
The Maple follows the Canadian Coast Guard icebreaker Terry Fox through Franklin Strait, Nunavut, August 12
Ice pilot Marc Rothwell helps the Maple's crew navigate Bellot Strait, August 12
The Maple arrives in Baltimore, August 29