BIMCO: Security Breach in Anti-Piracy Program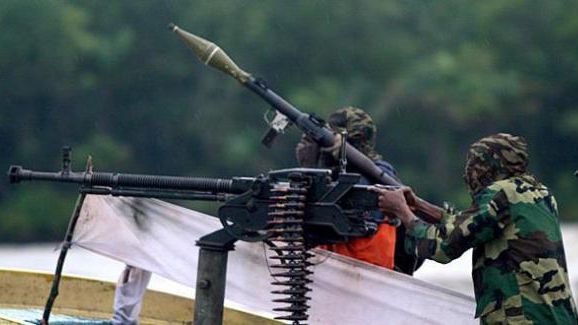 On Monday, BIMCO and The Standard Club issued a warning regarding an alleged security breach in the Maritime Trade Information Sharing Center, Gulf of Guinea (MTISC-GoG), potentially resulting in the release of ships' data to pirates.
The breach has not been officially confirmed, the Standard Club said, but BIMCO has recommended that vessels entering the area should "limit the provision of any information which would allow vessels to be identified or tracked." Ships should still sign up for the center's alerts, BIMCO said, but leaving out position information when entering the area "will allow continuity of shipping security in the region.
BIMCO also recommended continued use of standard vessel hardening and risk assessment measures to reduce the chance of a successful hijacking.
Printed guidance on the UKHO security area planning chart for the Gulf of Guinea suggests that ships' masters are "strongly encouraged" to report in to the MTISC system upon entry and again at noon each day, and that vessels' information will be held in "strict commercial confidence."
The MTISC-GoG was created in 2014 to address underreporting of piracy incidents in the Gulf of Guinea. It is located in a "secure facility at the Regional Maritime University in Accra, Ghana," and is staffed by personnel from "navies or the industry," mostly from the region, on four to six month rotations. The organization receives backing from a range of international donors.
MTISC considers ships' voluntary position reports an "important input," which is used to inform "other regional governmental organizations and inform recommendations to enhance [security] . . . MTISC-GoG has dedicated experts from the Merchant Navy and INTERPOL to help support this process."
Global risk advisory firm PGI Intelligence has recently alleged that corruption could be a possible contributing factor in recent successful hijackings at long distances from shore (100 nautical miles plus), suggesting that officals could be passing ship positions to pirates in the Gulf of Guinea.
On March 2, an MTISC spokesman gave an email statement denying that they possess or share security related information. "We are aware of the ISPS statement issued by the Danish Authorities and note that it is currently an unsubstantiated allegation, albeit from a national authority," he wrote. "We are in touch with the Danish Ministry of Foreign Affairs who are seeking further details. Nevertheless, MTISC-GoG has conducted a thorough investigation and reviewed its security procedures and protocols; this review has concluded that their scope is adequate and adherence absolute. We are seeking any substantive information from the Danish authorities."