Anti-Drug Patrol Turns into Rescue off Central America
Last month, a Coast Guard HC-130 aircrew based out of North Carolina responded to boaters in distress off the coast of Central America, thousands of miles from their home airfield.
While conducting operations for Joint Interagency Task Force South - the surveillance unit that supports anti-narcotics interdiction efforts in Central and South America - the aircrew observed four people waving frantically for help in a 25-foot recreational boat as 8 to 12-foot waves crashed over the stern.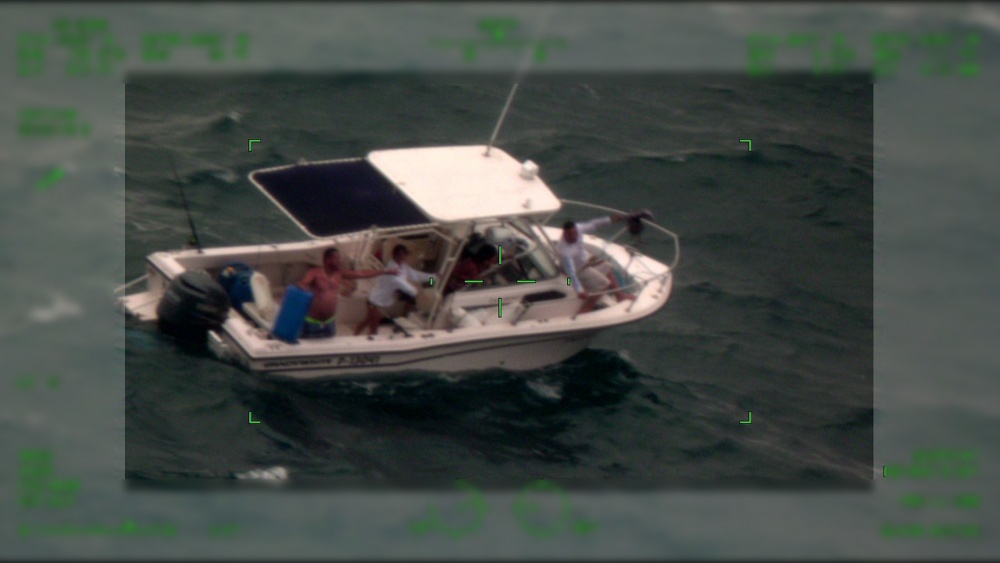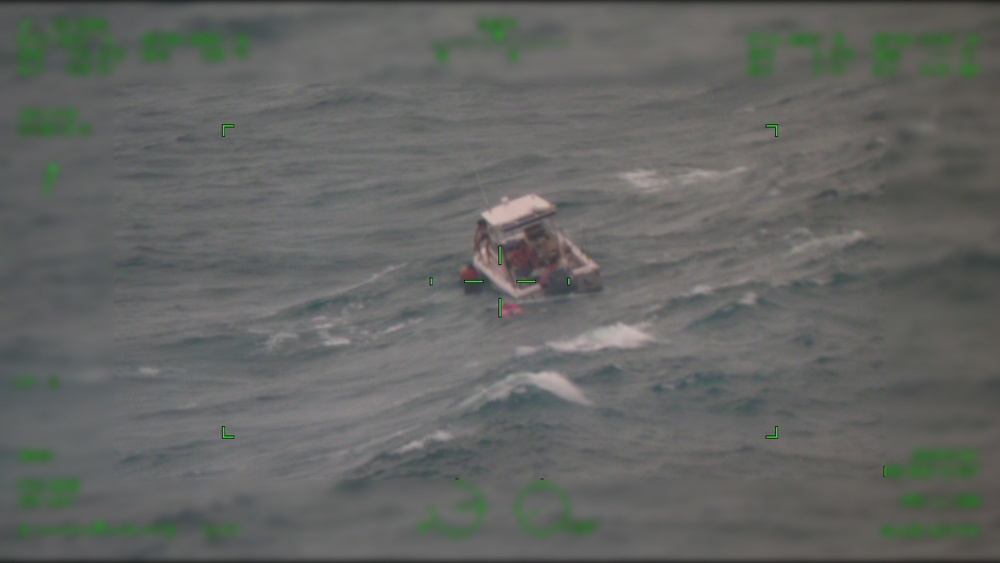 The aircrew dropped a radio to establish communication, and they were getting ready to drop dewatering pumps when they saw the boat capsize.
Rain and lightning pushed through the area. Winds gusted to about 30 knots, the rain limited visibility and cloud cover was low, but the crew was able to drop an eight-man life raft to the water near the boat. Unfortunately, surface winds pulled it away before the men could get to it.
The aircrew dropped their last set of life rafts as the sun began to set. They dropped a flare to illuminate the area as they vectored in a good Samaritan, who was able to rescue all four men.