AMSA Vows to Get Tough on Operators Underpaying Crew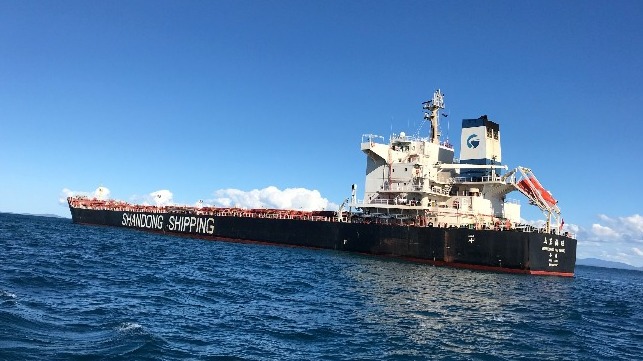 The Australian Maritime Safety Authority (AMSA) has banned another ship, the bulk carrier Shandong Hai Wang, after the crew were found to be deliberately underpaid.
It is the fourth incident of this kind over the past year, and AMSA's General Manager of Operations, Allan Schwartz, said: "Ships visiting Australian ports are put on notice. The next ship we find deliberately and repeatedly underpaying its crew and attempting to deceive authorities can expect an even more severe penalty than that handed to the Shandong Hai Wang."
The Hong Kong-flagged Shandong Hai Wang, operated by Qilu Ship Management, was banned for 12 months after AMSA investigated a report from the International Transport Workers' Federation alleging discrepancies in the payment of crew wages. AMSA surveyors boarded the ship on arrival in Gladstone over the weekend and found evidence that crew had been deliberately underpaid by about A$56,000 ($42,000) from the amount specified in their seafarer employment agreements.
AMSA has since confirmed that the crew have received the outstanding wages, and it has released the ship from detention.
In March this year, AMSA banned the Liberian-flagged container ship MSC Kia Ora from Australian ports for three months after the operator failed to ensure crew were paid their wages in full and on time, and that critical equipment was maintained.
In September 2017, AMSA banned the Panama-flagged bulk carrier DL Carnation for 12 months after the vessel was discovered keeping two sets of wage accounts, covering up the underpayment of crew.
And in August 2017, AMSA banned the Bahamas-flagged bulk carrier MV Rena from Australian ports for six months after the ship repeatedly failed to pay outstanding wages and maintain a safe workplace for its crew.