Inspector Raises Questions About Duck Boat Design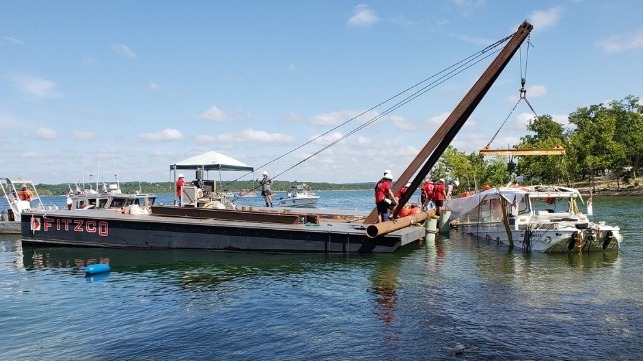 On Monday, a private contractor hired to inspect the fleet of "Ride the Ducks" tour boats in Branson, Missouri raised questions about several design features that may have posed a potential safety hazard.
Steven Paul, an ex-Army diesel mechanic and private marine surveyor, told CNN that he conducted a pre-sale inspection of the Branson, Mo.-based Ride the Ducks fleet last year. He described a series of potential issues with the vessels, and said that he had informed the new operator, Ripley Entertainment, in a written report.
"One of the most prominent things I found was the exhaust being in front of the vessel, which according to Department of Transportation standards would not pass regulation," he told CNN. During the accident voyage, he said, "the ship was taking heavy waves to the front end. With the exhaust coming out the front and going down below the water line, the waves are obviously pushing water up in that exhaust."
Water entering the exhaust could potentially stop the boat's engine, leaving it unable to maneuver, Paul said.
The Ride the Ducks boats operated by franchisees in several American cities have gone through multiple design iterations over the past decade, and Paul did not specify which model(s) he inspected last year.
Victims' attorney Robert Mongeluzzi, who has litigated the outcome of previous duck-boat accidents, alleges that the amphibious vehicles are inherently dangerous. "They have killed on the water, they have killed on the land, and they should be banned," he asserted in an interview Monday.
Separately, ivestigators are examining the operator's decisionmaking process for sailing in rough weather. A strong line of thunderstorms brought winds of up to 65 miles per hour and waves of up to five feet on the day of the accident voyage, increasing the risk that the boat would ship water over the bulwarks. Coast Guard spokeswoman Lt. Tasha Sadowicz told the Kansas City Star that the agency would be examining company policies and crew decisionmaking surrounding weather conditions.
On Tuesday, the Coast Guard announced that salvage operations for the wreckage of the duck boat are now complete, thanks to a joint effort involving Fitzco Marine Group and a team of Missouri State Highway Patrol divers. The boat was loaded out onto a flatbed trailer and taken to a secure location for an examination by the National Transportation Safety Board. Capt. Scott Stoermer, the commander of Sector Upper Mississippi, thanked the highway patrol and the operator of the paddle-wheeler Showboat Branson Belle, which provided space for the USCG's operations during the response.