AAPA Announces Environmental Winners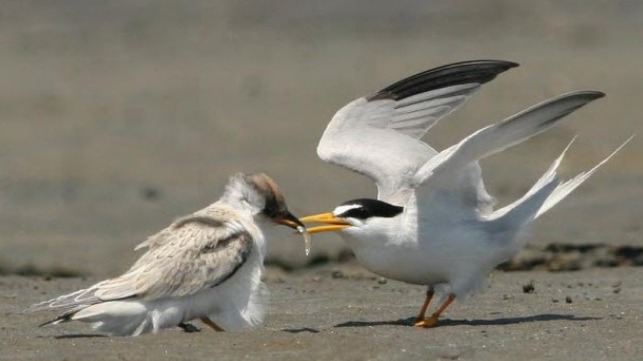 The American Association of Port Authorities (AAPA) has announced the winning entries into its 2018 Environmental Improvement competition, with the Port of San Diego taking out three awards.
The port is the winner in the Environmental Enhancement category for its threatened and endangered species stewardship program. The program assists in the management and recovery of two federally listed species that occur at the D Street Fill; the California least tern and western snowy plover. Tern nesting success has increased from sporadic nesting in the 1970s and 1980s (zero to a few dozen nests) to over one hundred nests in each of the past 14 years. In 2017, at least 162 tern chicks hatched successfully under a management plan that has included action on vegetation and predators, along with public education.
This year's Mitigation category winner also goes to the Port of San Diego for its successful marine debris removal project. Through its newly established Blue Economy Incubator, the port, in partnership with Zephyr Marine Debris Removal, is demonstrating an new marine vessel and skimming technology. Since the start of the pilot project operations in February 2018 over 5,000 pounds of marine debris has been removed from the San Diego Bay.
Concurrently a database is being developed for key variables influencing marine debris accumulation in San Diego Bay - such as location, seasons, weather events, tidal swings, and type of debris. This pilot project will help ascertain hot spot areas and trash accumulation patterns in San Diego Bay and ultimately inform ongoing efforts by the Port to prevent and reduce marine debris accumulation and improve water quality.
The Port of San Diego also won the Stakeholder Education, Awareness and Involvement category for its environmental education program. The program was created as an engaging and pro-active measure to foster environmental stewardship through innovative youth education programs and community outreach. It supports a diverse portfolio of hands-on environmental curriculum addressing environmental protection and natural resources themes connected to the San Diego Bay.
One million students have been reached since its inception in 1995, and over 24,500 students were reached in 2016-17. The program currently supports 11 unique programs for a cumulative total of $300,000 per year through to 2022. They highlight environmental awareness through hands-on lessons including outdoor classrooms, living labs, eco-tours, educational hikes, field trips and boat tours, in addition to in-class lessons using watershed models and scientific experimentation.
Another Southern California port authority, the Port of Hueneme, is this year's Comprehensive Environmental Program category winner for its environmental certification success. In 2016, it was the first port in California to complete certification under the Green Marine Environmental Program, and it re-certified under Green Marine again in 2017.
Green Marine is a comprehensive environmental certification program for the marine industry that is administered by a third-party organization. This transparent environmental program assesses the port's overall environmental program, including environmental management policies and procedures to help guide the port to reduce its environmental impacts by undertaking measurable actions.
To receive this certification, the port benchmarked their annual environmental performance through the program's self-evaluation guides, had their results verified by an accredited external verifier and agreed to the publication of their individual results. The project involved assessing the port's environmental management approach across six categories, including invasive species, greenhouse gas (GHG) and air pollutants, spill prevention, community impacts, environmental leadership and waste management.
AAPA also announced the winner of its Information Technology Awards program, which began in 2002 and highlights port technology accomplishments in the areas of port operations and management systems. This year's winner is the Halifax Port Authority for its Port Operations Centre. On June 5, 2017, the Halifax Port Authority re-launched its main web property, www.portofhalifax.ca. The new site has a focus on the port's container cargo business, and the single greatest functional change was the introduction of the Port Operations Centre.
The Centre has become the port's central tool for communicating with the port community, and it's audience includes shipping lines, retailers, terminal operators, truckers and truck dispatchers, government partners, vessel captains, pilots, tug operators and the general public. Functions provided include container tracking, vessel arrivals and departures, terminal gate metrics, bridge air gap, tides and other marine operational information.