By Sandy Galbraith
(Part 3 of an extract from a speech delivered to the Australian Marine Pilots Institute at the Australian Maritime College, University of Tasmania by Sandy Gailbraith on November 20, 2014.)
Read Part 1 here and Part 2 here.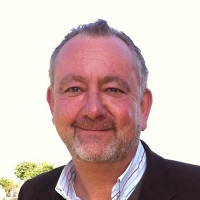 Drewry recently reported that in 2010 the average container ship size was about 4250 teu. Today, four years later, that number has changed to 6,700 teu, indicative of the flow-in of the larger box ships into that trade. And it is going to happen here too… and soon. Sooner than many people think.
This will bring enormous challenges to the Australian ports – not least Melbourne, where Swanson Dock cannot accommodate such vessels because of their length and the first berth at the new ICTSI/Anglo Ports Terminal at Webb Dock East will not be on stream until December 2016 at the earliest. One berth will hardly be enough.
Currently, Sydney's Port Botany is the only port geared up to accommodate these larger ships. The Port of Brisbane is in the process of getting a dredging program underway to meet the shipping market's new requirements
Meanwhile, Melbourne is left behind. The slow decision making that has been a feature in Victoria for many years with respect to container port development is going to come back to bite and while obviously we will still see high volumes of boxes moving through the port – for population drives trade – Melbourne will inevitably lose its Number One container port status to either Brisbane or Sydney, whichever port the shipping lines chose as their national hub
The entry of larger container ships into the Australian market can be expected to lead to pressure from the major shipping lines on some Australian port authorities to dredge their channels to accommodate the new requirements and expectations. However, it would be unreasonable to expect all the five major container ports in Australia to dredge their channels and improve facilities to meet this potential demand in a timely and cost effective manner.
More likely, and infinitely more preferable from the shipping lines' perspective, would be the establishment of a hub-and-spoke configuration for containers in Australia. The concept is well established in Europe and the US. In northern Europe, key ports such as Rotterdam and Hamburg serve as distribution centres to several countries. Containers are either transshipped to smaller container vessels or barges, or distributed to their destinations by the road and rail networks.
On the US west coast, for example, the ports of Los Angeles and Long Beach serve as major container hubs for many Mid-West states. In South East Asia, Singapore plays a similar role, where more than 90 percent of containers arriving in the port are trans-shipped to other destinations.
Hubbing would allow major container shipping lines in our key trades to focus their international services on a single Australian port call with the other ports being serviced by regular coastal shipping operations. This would result in major cost savings for them as well as major reductions in sailing times.
This could see one or potentially two hubs emerge in Australia. An east coast hub could service the North Asia/Trans-Pacific trades, whilst a west coast hub could service the SE Asia/Europe/Middle East trades.
Currently, the primary candidates on the east coast are the port of Brisbane (shortest steaming distance from Asia) or Port Botany. Hastings, if it ever gets built is another possibility, but time and painfully slow decision making is likely to work against it.
On the west coast, lack of critical mass puts the viability of a container hub in question, although the port of Fremantle – the major west coast port – or possibly Darwin (which has the shortest steaming distance from Asia) could potentially fulfill the function. The minimum berth depth required to accommodate 8,000 TEU to 10,000 TEU container ships is in the range of 15 to 16 metres. Dredging would be required at Fremantle and Darwin to accommodate the larger ships.
Of course, the other west coast hub alternative could be offshore – say Singapore or another SE Asian port; which would present an interesting challenge in that it could potentially circumvent cabotage policy.
That tantalising question aside, hubbing would create an opportunity for Australia to have a substantial coastal container shipping service. Potentially, if a west coast or SE Asian hub comes to pass, for the first time in our history, there could be a container trade balance between the west and the east coasts of Australia.
It may well be that the parent companies that would run the Australian coastal container operations will be the major overseas-based container shipping lines. But as has already been indicated by Maersk in its revival of the Sea-Land brand in the US for its Intra-Americas trade (which will operate under Jones Act conditions) as well as in Brazil, there is a preparedness among the large lines to adapt to local cabotage policy conditions.
Therefore, there is the very real possibility that Australia could have local branding (with substantial domestic crewing) on a large number of coastal container vessels. These ships, which would less than 8,000 TEU capacity, could be operating container services on our coast within the next few years.
Both hub ports would be transshipment centres feeding the coast with goods from trades no longer serviced directly by international shipping.
Of course, shipping lines are always on the lookout for gaps in the market and you can bet your bottom dollar that one or two lines will continue to offer "niche" direct international services to the five Australian ports with smaller vessels, but history dictates that the bulk of the business will flow to the container giants who will enjoy the considerable economies of scale. Not to mention the sizeable economic and environmental advantages that will exist over competing road and rail services.
With established coastal services, the ports outside the hubs would enjoy the same cargo volume growths as are currently anticipated. However, they would have confidence in planning, knowing that any upscaling of vessels could be carefully planned on the basis of the coastal fleet being stable in dimensions for perhaps 15 to 20 years before any further upscaling would be required.
The coastal container lines similarly could plan their fleets on a long term basis knowing that their cost base, their cargoes and their position in the market were secure. With these key fundamentals, the employment of Australian seafarers would also be secure and healthy, giving the domestic industry a stability and viability not seen since the 1970s.
The key to making this happen is to have the policy footings in place to maximise what could and should be a huge opportunity for the growth of Australia's domestic fleet.
The potential economic benefits that this development would bring to Australia warrant serious consideration by policymakers of the most appropriate regulatory framework to facilitate this outcome. It will also be incumbent upon the maritime unions to be proactive in facilitating and promoting this Australian ship expansion opportunity in order to enable its introduction as soon as practicable.
The Brazilian model is of particular interest here. A policy framework could be developed to enable foreign shipping lines to enter into arrangements with local companies to obtain a share of the market on the clear understanding that they must employ Australians on these vessels. The proportion of Australian crew would need to be determined.
What is all too often overlooked in the coastal cabotage debate is that cabotage was created for two industries: shipping and aviation. Look at our own domestic aviation industry – Virgin Australia is largely owned by foreign interests, but is headquartered in Australia, employs Australians and pays Australian tax.
Maersk Australia, CMA CGM Australia (or perhaps its subsidiary ANL), indeed any number of lines currently operating into Australia could similarly transform their Australian agency operations from basic ship husbandry and cargo space sales operations into fully-fledged ship management businesses bringing huge benefits to our domestic shipping scene. They would be headquartered in Australia, employ many more Australians and – you would hope – pay considerably more Australian tax.
Politicians so often fail to understand the significant role shipowners play in the ports, transport and logistics industries. All too often they assume that the shipowners are just bit-part players in the grand scheme of things and that the local transport and logistics businesses are the most important factor. The reality is precisely the reverse.
The fundamental truth with ports is that they are not designed for trucks and trains; they are designed for ships. And if the shipowners don't want to go to a port, then quite simply, they won't. Frankly, the landside infrastructure issues are a secondary consideration, but they get all the political attention. If there is a need for a port, the landside will quickly adapt to that need and build the roads and railways required; not the other way round.
It can be very costly to underestimate the power of the giant global shipping lines. Let me give you an example.
Back in the late 1990s, you would have been hard pressed to find a more complacent, self-satisfied management team than that running the port of Singapore. After all, they were in charge of the primary container-shipping hub in Asia; the vast majority of the cargo coming into the port was being transshipped to other destinations so they had few landslide linkage issues to worry about and they were raking in money.
Not satisfied with this fortuitous position, they insisted on a series of arbitrary price increases, which enraged the shipowners. In 2000, the biggest of those owners, Maersk Line of Denmark, said enough was enough and promptly, in cooperation with the Malaysian Government, set about developing a rival port at Tanjung Pelapas. Two years later, another shipping giant, Evergreen Line of Taiwan, followed Maersk to the new port. Within a very short time, a significant chunk of Singapore's container throughput disappeared across to Johor.
Today, almost eight million containers go through Tanjung Pelapas. Had it not existed, that cargo would most likely have gone through Singapore.
Singapore's pre-eminence in the SE Asia region is being continually undermined by challenges from rival ports. The new government in Indonesia has signalled that one if its primary tasks will be to develop the port of Djakarta as a regional container hub. Similar noises are coming out of the Indian sub-continent.
So the message is clear: ports should never assume that things will remain just as they are; shipping is a dynamic industry, run by dynamic people who are more than capable of taking dynamic decisions that can deeply injure the profitability of ports and their associated industries.
There is a very clear and unambiguous message for our politicians here.
If the truth be known, we could be on the cusp of some very exciting developments in our shipping industry. The challenge for everyone is to recognise this and make it happen.
This really is the last chance for Australia to save its maritime industry.
Sandy Galbraith is director of Maritime Trade Intelligence, Australia. He has 40 years' experience in the global maritime and transport industry in a career that has spanned international seagoing operational roles, senior editorial positions in the UK and Australia, maritime consultancy on major projects for governments, government agencies, industry organizations and the private sector, as well as industry education, media training and crisis management.
Source: Maritime Trade Intelligence