Promarine is excited to present their latest breakthrough in maritime communications. The proTAC 5311 antenna combines functionality and robustness, giving you unprecedented compatibility among global cellular systems. Why clutter your mast with multiple cellular antenna when you only need one! Furthermore the proTAC 5311 works in the most harsh conditions, it tolerates icing, rolling, wave reflections and EMI. It can be installed practically anywhere without the fear of detuning, which is a problem typically for traditional antennas.
"Today's hectic work environment requires more and more online activity from ship crews. Failing to connect to the internet can prevent the crew from accomplishing daily routines. Typically the better the network connection is the faster the job is done." says Jani Jarvinen, CEO, Promarine. "The use of cellular data, even roaming, is practically free when compared to satellite based data. So there is a good reason to maximize the cellular usability."
Choose the proTAC 5311 universal antenna for its cost savings, reliability and the peace of mind it gives you.
"We are currently patrolling 18nm away from coastline and still downloading at 5Mb/s, yesterday in port we had 13/10 Mb/s stable rate." Skipper of patrol boat, Estonian Coast Guard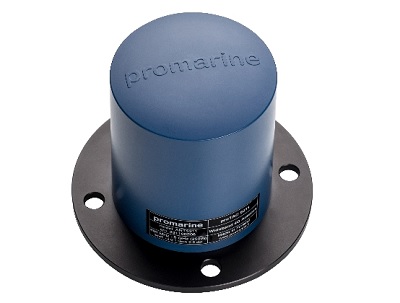 Key advantages
• outstanding range and performance
• covers all cellular & WiFi frequencies worldwide
• longer use of cellular data instead of expensive and slow satellite based data

"We are towing barges around Baltic Sea – typically following coastal areas. I have been skipper over 10 years and honestly I can say this is so far the only well operating communication solution" Skipper of Tug, Alfons Hakans towing company.

Applications
• External antenna for mobile 2G, 3G, 4G (LTE) routers
• External antenna for WiFi base stations and routers
• Enables stable VPN connection to shore office network
• Military ECM applications

Features
• Small size – height is only 12cm
• Lightning and EMC protection integrated
• can be deck mounted without extra accessories
• with adaptor fits standard 1" screw mounts
• complete EMC, ESD, LEMP and lightning protection together with proISO™ isolators
• extremely robust
• enables wireless router to utilize extended range cellular networks (up to 60km)
The products and services herein described in this press release are not endorsed by The Maritime Executive.