Cruiser's Choice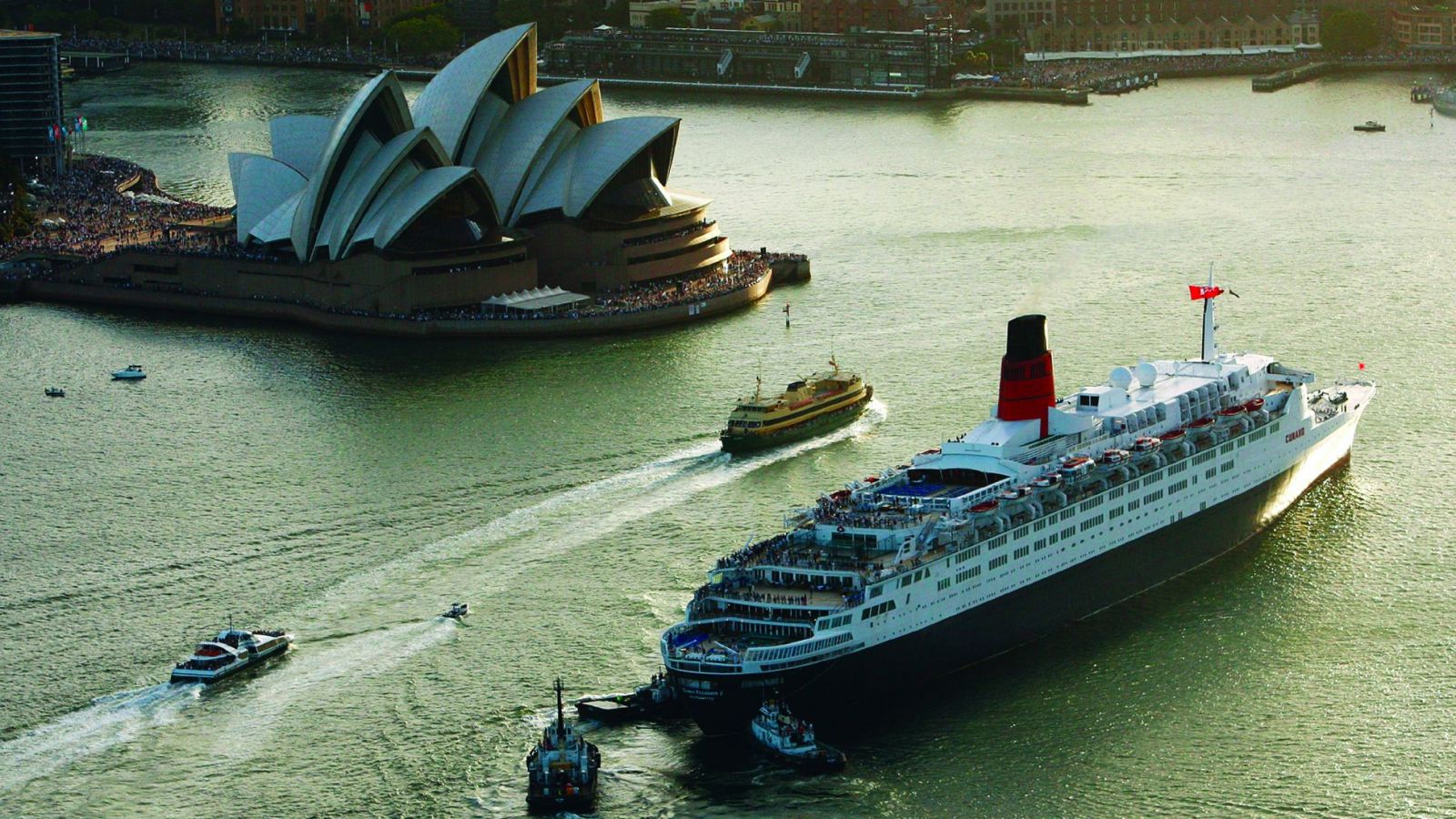 (Article originally published in Jan/Feb 2016 edition.)
Huge new investments by cruise lines and ports mean more choices for consumers.
By Susan Parker
Like most businesses, the cruise industry is subject to ebbs and flows, but lately it's been all "flow," and 2015 was no exception. Newcomers entered the market. Viking Ocean Cruises set sail with one of four ships and ordered two more. Virgin Cruises finally took the plunge with newbuildings signed at Fincantieri to enter service in 2020. Genting Hong Kong announced the startup of its premium brand, Dream Cruises, while purchasing and subsequently investing heavily in luxury brand Crystal Cruises, which is busily expanding into yacht, river and air (see cover story).
Markets shuffled. Germany built on its standing as the number two market in the world for cruisers (behind the U.S.), having overtaken the U.K. in 2014. China is now well and truly on the radar with those already there adding tonnage and newcomers jumping in and newbuilds being constructed specifically for that market. Australia is also growing fast while smaller destinations such as the St. Lawrence Seaway and Europe's west coast are quietly going about boosting their call and passenger numbers.
Newbuild orders proliferated. Prototypes and sister ships, large and small were all part of the mix. The first cruise ships to be powered by LNG were ordered, two each of 180,000 gross tons for Carnival's AIDA and Costa brands, for delivery in 2019. At the other end of the size spectrum, Saga Cruises has finally inked an agreement for its first newbuilding, at 55,900 gross tons, for delivery in 2019.
Putting its green foot forward, the industry is busy installing scrubbers to reduce noxious emissions. And despite the sharp decline in fuel prices, the quest for energy efficiency has accelerated. Onboard improvements to everything from lighting to hull design signal the industry's ongoing commitment to the environment and sustainability.
Markets & Forecasts
While growth in traditional markets like North America and Europe may be slowing, bright spots like Australia (up 20 percent) and China (up 49 percent) led to a global increase in passenger numbers of over three percent in 2014 to 22 million, according to a November 2015 report from GP Wild (International) titled "Cruise Industry Statistical Review, 2014-2015."
Reflecting the mood among cruise line executives, the report states: "The industry is displaying a greater confidence which has been evident in an enhanced rate of ordering of new capacity, so that the orderbook is now at its highest ever level...The industry now has the challenge ahead of justifying this new mood of optimism by successfully marketing the new cruise products."
Indeed, for 2016 analyst Peter Wild forecasts that 24 million people will take a cruise. This is very much in line with Cruise Lines International Association's forecast of almost 24 million although CLIA's numbers come from its member lines and also include river cruises.
Driving this optimism are the huge recent gains in passenger traffic from Asia and especially China. Yet the news from China of late has not been good, causing stock market turbulence in the West as well as in Asia. "This may well affect the demand for cruising and lead to the continuation of promotional pricing," notes the GP Wild report. However, given the size of the potential market, even a penetration rate of just 3.5 percent equates to 47 million Chinese taking a cruise, or double this year's estimated global total.
Among those lining up for a piece of the action is Ctrip (China's largest online travel platform), which has formed a joint venture with Royal Caribbean Cruises and Chinese private equity firm Stone Capital called SkySea. The new venture began sailing out of Shanghai on the Golden Era (ex Celebrity Century) last May. A few months later MSC Cruises and Caissa Touristic Group, China's leading outbound tourism service provider, entered into a strategic partnership that includes the MSC Lirica homeporting in Shanghai for the local market beginning this May.
Not to be outdone, Carnival Corp. (the global leader), China State Shipbuilding Corp. and China Investment Corp. signed an agreement last October for a $4 billion joint venture to launch a domestic Chinese cruise brand. The goal is to accelerate the development and growth of the overall cruise industry in China. The 25-year deal sees Carnival, which has a 40 percent stake, operating the ships.
Another bright spot is Cuba, which is slowly opening its doors to the wider world and where MSC Cruises is deploying two ships out of Havana for this winter season. Carnival will begin sailings to Cuba in May of this year on its newly-launched tenth brand, Fathom, the first cruise line to be devoted exclusively to volunteer activities in poor countries. The social-impact brand will actually begin sailings in April with weekly cruises from Miami to the Dominican Republic, where passengers will work with local residents on much-needed community improvements.
Newbuilds
No fewer than 10 newbuilds worth about $7 billion will make their début in 2016. The first vessel for Genting's Dream Cruises, under construction at Meyer Werft, takes to the seas in November. Suites will be ultra-large (up to 183 square meters each) and have European butler service. There will be 35 restaurants and bars with Asia being the focus for cuisine.
The long-awaited delivery of AIDA Cruises' 125,000-gross ton AIDAprima from Mitsubishi Heavy Industries should see her entering service in April. It will be a groundbreaking occasion for the yard, which last built the Diamond Princess and Sapphire Princess back in 2004, and the new ship comes with innovative features such as an air lubrication system and dual-fuel engines. Whatever the climate outside, passengers will be able to enjoy the AIDA Beach Club and Four Elements activity deck in her domed, all-weather spaces.
Royal Caribbean International's Harmony of the Seas will be the largest cruise ship afloat at 227,000 gross tons when she is delivered from STX France this spring. The brand's third Quantum-class ship, the 168,600-gross ton Ovation of the Seas, will be placed in China in April and repositioned to sail out of Sydney for the southern summer season.
In the smaller, luxury category the 54,000-gross ton Seven Seas Explorer promises a new era of luxury for guests of Regent Seven Seas Cruises. The 3,875-square meter Regent suite with its own spa is booked and waitlisted into the future at a stunning $10,000 a night.
Also coming off the blocks are the 133,500-gross ton Carnival Vista, the 99,500-gross ton Koningsdam, the 47,800-gross ton Viking Sea, the 99,700-gross ton Mein Schiff 5, and the 40,350-gross ton Seabourn Encore. Novelties include SkyRide, a cycling adventure suspended on an 800-foot track above the top deck of Carnival Vista; World Stage with a 270-degree, high-definition LED screen on Koningsdam and Austrian restaurant Schmankeri on Mein Schiff 5.
Ports
As the fleet increases, port facilities are being put through their paces. In many cases it's the cruise lines themselves who are investing. Examples include a $20 million pier in Puerta Maya, Cozumel, built by Carnival Corp. last year. In November of this year Norwegian Cruise Line will open Harvest Caye, Belize. Royal Caribbean Cruises is investing at least $100 million in a cruise terminal and berth in Miami for completion in 2018, while MSC Cruises is spending $200 million on a private island in the Bahamas, which is scheduled to open in 2017.
In other cases the ports are going it alone. Curacao Ports Authority (CPA), for example, is embarking on the Rif Seaport project, which includes the construction of a second megapier (MP-2) and terminal facilities. "The project is approved by our shareholder [government], and a financial structure has been set in place to fund the project," explained Raul Manotas, Chief Commercial Officer for CPA. Construction was due to begin in January with delivery in the first quarter of 2017. "CPA is proactively engaging with strategic partners in order to add value to cruise lines with uniquely tailored itineraries and programs," he added. "Furthermore, we aim to further enhance the passenger experience through terminal and downtown area development projects."
In Germany, Rostock-Warnemunde has plans to expand its facilities on the Baltic Sea due to the increased numbers of larger ships calling. A terminal building with parking lot and passenger amenities is being discussed to replace the temporary tent solution at berth P8 in Warnemunde. Longer-term, a fourth cruise berth and terminal is under consideration at the former shipyard for full turnarounds on vessels up to 350 meters, explained Helmut Martin, head of Corporate Communications and Cruise Shipping at the Port of Rostock. Meanwhile, the pier at Warnemunde Cruise Center (P7), which can facilitate turnarounds for ships up to 300 meters in length, is being upgraded.
Find Your Space
As the industry grows, more and more ports will be required to enhance their facilities to take the larger ships. Smaller ports also have a place provided they concentrate on being niche and recognize that one size does not fit all.
In this constantly expanding and evolving industry, there is a place for almost everybody. It is just a question of finding it. – MarEx
U.K.-based Susan Parker has written extensively on the cruise industry. This is her first appearance in The Maritime Executive.
The opinions expressed herein are the author's and not necessarily those of The Maritime Executive.