Competing for Attention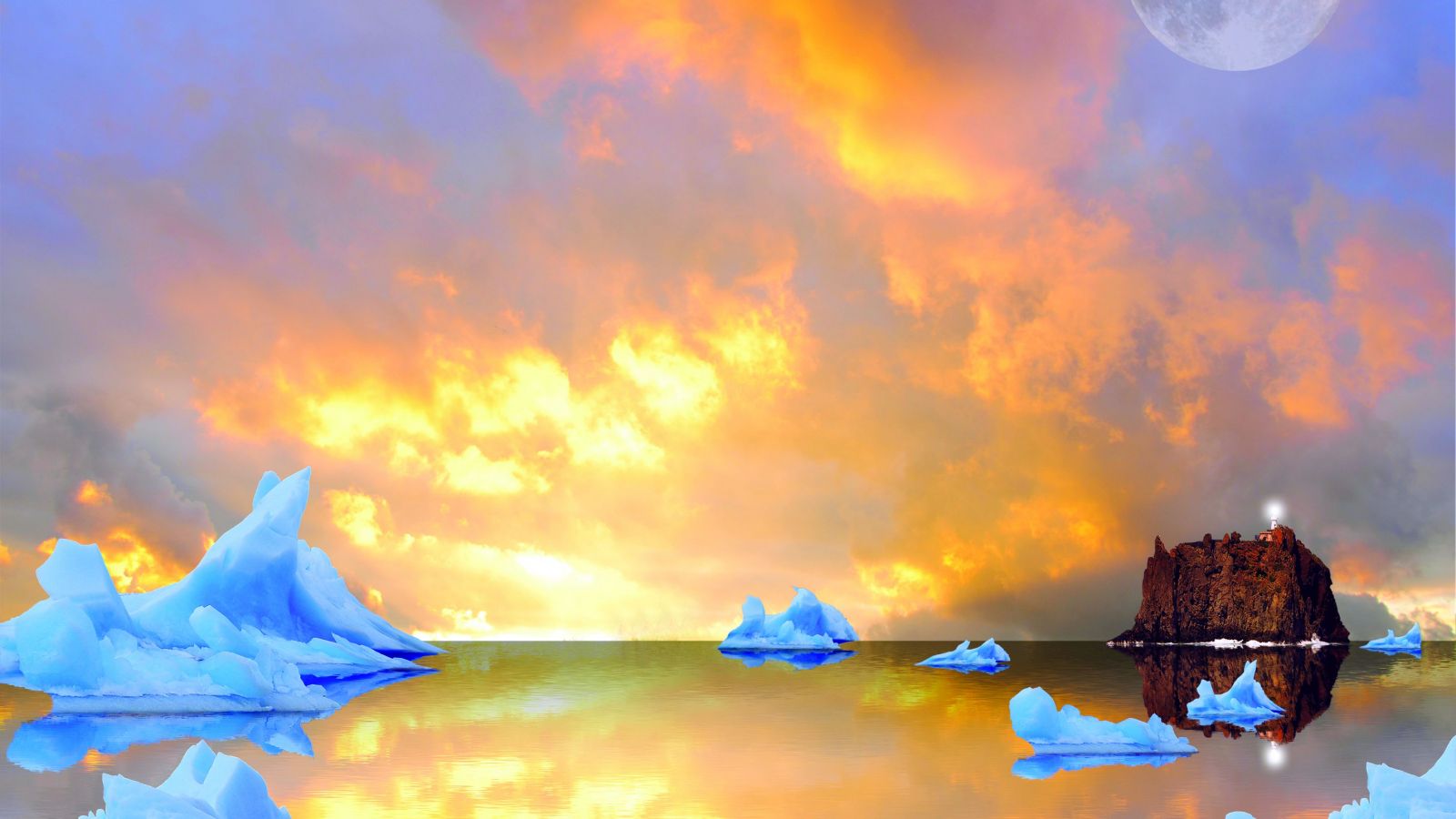 (Article originally published in July/Aug 2016 edition.)
Ports expand facilities and polish their image in an effort to attract cruise lines.
By Mia Bennett
Nearly every year it seems that Royal Caribbean or Norwegian Cruise Line debuts a vessel that claims the title of "the world's largest cruise ship," at least for a short while. While the continued production of ships over 200,000 gross tons may seem excessive, cruise lines are simply trying to keep up with growing global demand for holidays at sea.
As airline passengers contend with crowded airplanes, long lines at airport security, and runway congestion, cruise passengers are enjoying an expansion in infrastructure and itineraries around the world.
To put this in perspective, Sarah Kennedy, Manager of Public Relations & Marketing at the Cruise Lines International Association (CLIA), explains, "In 2015, the cruise industry experienced extraordinary growth with 23.2 million passengers enjoying a cruise holiday." That number is up from a low of 17.8 million in 2009, during the global financial crisis.
The global cruise industry is recovering at an even faster rate than tourism in general. Kennedy says that "Asia had a record-breaking year with more travelers cruising in the region than ever before." The number of Chinese passengers increased 79 percent annually from 2012 to 2014. Meanwhile, traditional cruise destinations like the Caribbean are being invigorated by American interest in Cuba, while in the Mediterranean itineraries are shifting to the sea's western regions as its eastern border contends with the refugee crisis.
From Europe's Rivers to Canada's Northwest Passage
Crystal Cruises, one of the world's leading luxury brands, is launching new river cruise itineraries and an Arctic voyage. In order to expand its offerings, Crystal is acquiring a fleet of new ships. Company CEO Edie Rodriguez says, "We actually bought what was referred to as the 'Queen of the Rivers' – the Mozart – and we 'crystallized' her. She's been completely redone from a hardware standpoint."
Mozart is a precursor to six completely new river-class vessels being delivered to Crystal beginning next year. The niche vessels will cruise iconic rivers like the Danube, Seine, and Rhine on voyages that Rodriguez describes as "not your grandparents' river cruise." Alpine helicopter flyovers and Slovakian beer pub tours are just some of the onshore excursions.
Crystal is also breaking ice in the Arctic. Crystal Serenity will be the first luxury vessel to sail through Canada's Northwest Passage with a 32-day cruise through the polar route setting sail from Anchorage in August. The high fares, which start at $21,855, have hardly dampened interest. Rodriguez gushes, "We announced this in August 2014 for departure two years later. We did no advertising – we simply opened it up to past guests. We sold out in three days and had over 700 people on a waitlist. So to say it was an incredible success would be an understatement."
While the Arctic itinerary has sparked excitement among Crystal's passengers, the risks posed by the pioneering voyage are cause for concern.
Aaron Saunders, a long-time cruise industry reporter who runs the blog "From the Deck Chair," noted, "Crystal's Northwest Passage voyage is a very polarizing topic here in Canada. On the one hand, there are obvious environmental risks: Any kind of oil or fuel spill in the Arctic would be detrimental to the local ecosystem. Then there's the question of what sort of contingency plans are in place should the unthinkable happen. Evacuating that number of people off a ship is a hazardous act in the best circumstances. Doing so in near-freezing conditions in the middle of nowhere is a pretty daunting prospect."
But he's confident Crystal has done its due diligence in carefully arranging the groundbreaking voyage. Rodriguez concurs, "We spent a lot of money ensuring that we're going beyond the call of duty for the ecosystem – from hiring an escort ship, to making sure we pay extra to use a better grade of fuel even when not required to do so, to getting the local communities involved to make sure we don't disturb the local environment."
The global cruise industry will surely be keeping an eye on how successful – and safe – the first cruise through the Northwest Passage is.
Positive Feedback
While Arctic cruising is still in its infancy, cruising to Alaska has been growing for some time, and Vancouver Island's Nanaimo Port Authority (NPA) is trying to capitalize on it. John Hankins, CEO of the Nanaimo Economic Development Corporation, explains, "We are starting to really position Nanaimo as a great stop on the way through the Inside Passage, either up or down from Vancouver or Seattle to Alaska. As there is more and more traffic and interest in Alaska, we would like to see how we could be part of that."
Nanaimo is also able to distinguish itself from the perhaps better-known port to its south, Victoria, which might have two to four ships at any time: "In Nanaimo, you're the only ship in town," says Hankins, "so passengers get full exposure and our full attention on bringing them in." Once passengers dock in Nanaimo, they can explore everything from following a specially designed "Nanaimo Bar Trail" that allows visitors to sample the town's namesake custardy dessert at various stops in the quaint downtown to traipsing along actual trails around the island's forested mountains and sunny vineyards.
David Mailloux, NPA's Manager for Communications & Public Affairs, says upgrades made in 2010 have allowed the Canadian port to accept ships as large as Royal Caribbean's 3,800-capacity Explorer of the Seas: "The state-of-the art cruise terminal has been extremely well received by the ship captain and crew and passengers. The feedback we have is that they love how efficient it is and where it's built. It's easy access: Ships can dock quickly; lines are tied up; staff and crew are released, and passengers come on board."
For ports, positive feedback from both crews and passengers is important as it helps them stand out from the competition.
Ship to Shore
Port operators are also working to create more seamless experiences for passengers from ship to shore. Emre Say?n, the newly appointed CEO of Turkish company Global Ports Holding (GPH), is drawing on his previous marketing experience at companies like Verizon to carry out a study of customer experience mapping: "We are looking at the customers' experiences after they leave the cruise ship at the port, what happens while they're at the port, and what happens until they come back and reboard the ship."
With GPH's network of ten ports in seven countries across Europe and Asia, which makes it the world's largest cruise port operator, the company is able to examine a diverse array of passenger experiences.
GPH hopes to expand to 15 ports within a year. The company is considering Dubrovnik, Croatia and the Italian ports of Venice, Ravenna, and Catania to further strengthen its Mediterranean presence. It also wants to broaden its base: "We are looking into Asia and toward the Caribbean," says Say?n, "which we see as exciting potential markets."
On the northern coast of Spain on the Bay of Biscay, the Port of Bilbao is busy making upgrades and has close links to France, Ireland, and the U.K. Bilbao has three berths and a modern maritime station for cruise passengers and will soon have a second outstanding terminal designed by the most respected experts in the world, says a spokesman. By the end of 2016 more than 55 cruise lines will have visited the Basque country port.
Galveston Rising
Across the Atlantic on an island discovered by a Spanish conquistador in 1519, the Port of Galveston has invested $85 million since 2000 in its cruise facilities, home to four Royal Caribbean ships. The port is completing the expansion of its second cruise terminal, which is now 150,000 square feet.
Senior Director of Marketing & Administration Captain John Peterlin III says, "The expansion was done primarily to accommodate larger ships like Liberty of the Seas, which have 4,600-4,800 passengers. We needed to be able to provide a much better customer experience to assist Royal Caribbean, and on two-ship days we need to have both terminals available."
After the big three cruise ports in Florida, the Port of Galveston is the fourth-busiest in the U.S. and tries to attract customers who drive, rather than fly, to board their Caribbean cruises: "We're kind of a funnel for the Midwest," Peterlin states. "We've even had bus tours from Canada." After adding 400,000 cruise passengers between 2014 and 2015 – the biggest growth of any port in America – Peterlin says, "Our challenge now is to see where we could build a third cruise terminal."
That's a challenge that will resound with cruise port operators around the world as they compete with each other for the attention of cruise lines, who themselves are building ships both small and large to attract passengers from around the seven seas. – MarEx
Mia Bennett is a frequent contributor to The Maritime Executive.
The opinions expressed herein are the author's and not necessarily those of The Maritime Executive.