Captain Ted Morley, COO, Maritime Professional Training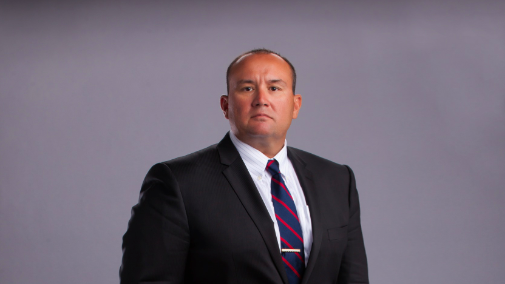 (Article originally published in July/Aug 2015 edition.)
Your parents founded MPT in 1983. What was the inspiration behind its founding?

My family is a family of mariners. My father recognized the lack of effective training outside the academies and union schools and felt he could use his expertise and knowledge to better train mariners for the real world.

Where is it based?

We are located in Fort Lauderdale, Florida.

Is the company entirely owned by the Morley family?

We are a family-managed corporation, although we do have a number of non-Morleys on the board and in management positions.

MPT says it is the largest maritime training school in the country. What is that based on, and how did it achieve such prominence in just 30 years?

MPT is the largest by several measures. We consistently train over 10,000 students annually; we offer more courses than any other school, and we employ over 145 staff members. Our success is quite simple: We provide applicable training that makes mariners more successful in their jobs and more cost-effective to their employers. We don't just train to the needs of the regulation. We train to the needs of the industry.

Is that what makes the school special?

Yes, that and our people and their dedication. This isn't a job to our people, it's a calling. As a company, we are willing and able to pursue the kinds of improvements in staff, equipment, facilities and boats to make it all come together. We offer training for all levels of mariner credentials, from entry through unlimited.

What aspect of the business excites you the most?

Seeing what I call the "lightbulb moment" occur. That's when a student suddenly "gets it" and begins to understand what the job really means. I love knowing that every day you are a part of making someone's life better. That's exciting.

What needs to be done to attract more young people to the maritime industry?

The maritime industry is really an unknown to most people, who have no idea where the gas in their car comes from or how the food they eat and the clothes they wear got there. That lack of awareness really needs to be addressed along with the poor understanding of the benefits of working in this industry and the fact that other industries are trying to recruit the same workforce. MPT has worked closely with a number of industry leaders to help attract new workers and get the word out, but more needs to be done.

How would you describe your management style?

Very hands-on. I learned during my time at sea from some of the best tanker and cargo captains out there and applied those lessons when I made Captain. I maintain that same philosophy here at MPT. I know what my crew is doing and what they need in order to get the job done.

What do you like to do in your spare time?

I'm a simple guy who enjoys simple hobbies. I spend most of my spare time with my family boating, fishing, or hunting. I've found that I have less and less spare time lately, but I always make time for my kids.
The opinions expressed herein are the author's and not necessarily those of The Maritime Executive.