Thousand Day Ordeal for Seaman Guard Ohio Crew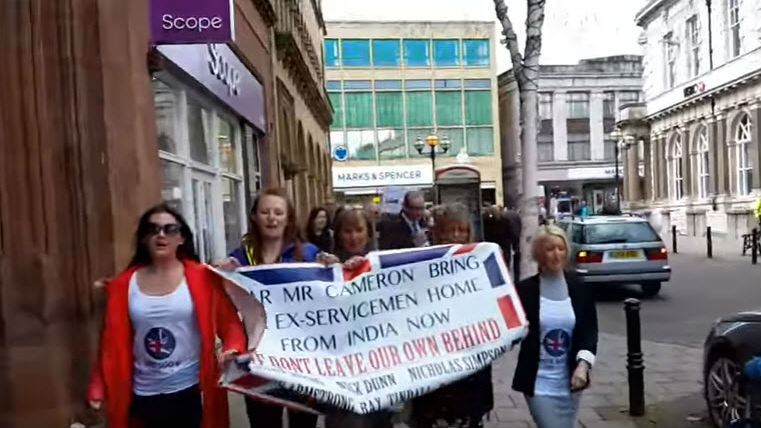 On July 7, the crew of the Seaman Guard Ohio will have been held in India for 1,000 days.
The Mission to Seafarers and families of the men in the U.K. have called for a parliamentary lobby and supporter rally, following an earlier march held in May. The families are again calling for British MPs across all parties to unite to support the men and for the British people to write to their local MPs and will hand in a petition at Downing Street on the day.
Yvonne MacHugh, partner of Billy Irving, issued a statement, via Change.org which said: "As you may or may not know the 7th of July marks 1,000 days since the men were arrested. That is 1,000 days too many that innocent men have had to have their lives torn apart and survive a living hell. Talking hasn't worked, it's time for action. The men cannot be left to rot for another 1,000 days. They once fought for us as veterans, now we must fight for them."
The Parliamentary Lobby will take place in the Boothroyd Room in Portcullis House from 10am to 11.30am. Families, supporting MPs and welfare charities will be speaking about the case. Families will also hand in a national petition to the Prime Minister at Downing Street. The petition has 351,212 supporters that have signed to pledge their support.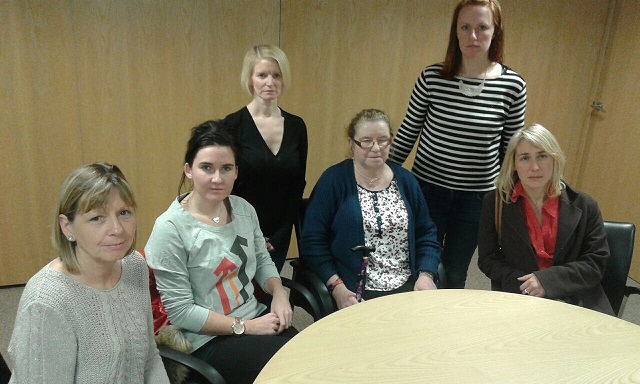 The Revd Canon Ken Peters, Director of Justice and Public Affairs, The Mission to Seafarers, will be speaking at the Parliamentary Lobby. "Yet again we are bringing to the attention of all, the fact that men tasked with protecting seafarers from pirate attack are themselves 'under attack.'
"The unwarranted detention of the crew of the Seaman Guard Ohio, in India, because of their possession of armaments used to defend against criminal violence, has dragged on for 1,000 days. There is still no end in sight for the judicial process which has been subjected to adjournment after adjournment, delay after delay.
"Whilst pirates roam free, the crew and guards are held in prison. This really is the wrong way round. We hope that common sense will prevail, the injustice recognized and the men released to be with their families, at home with loved ones. I wonder if any other professional will take on the task of patrolling the oceans to keep seafarers safe?"
Lisa Dunn, sister of Nick Dunn, said: "For 1,000 days now, my brother Nick and our family have had to try to get through the most immense pain and anguish knowing that he and his colleagues are at the center of a devastating miscarriage of justice. To sustain this for one day was excruciating enough, but the suffering we feel 1,000 days on is truly indescribable.
"Never would any of us have ever imagined back in 2013 that we would still be living through this very real nightmare in 2016. My brother and his 34 colleagues are currently locked away in a prison after being handed a five year sentence in January, having to exist in the most horrific of conditions when there is overwhelming evidence proving their innocence.
"This is what I am fighting for, and this is what I will continue to fight for until they are all back home safely with their families. I will not give up the fight for justice and their freedom."
Joanne Thomlinson, sister of John Armstrong, said: "35 crewmen, including my brother John, are serving a combined sentence of 175 years in prison in India for reasons that are as incomprehensible to us today as they were 1,000 days ago when they were first arrested.
"These men were carrying out a legitimate and vital job. Our petition bears the signatures of more than 350,000 people who recognize what a tragedy and an injustice this is. It is almost three years since these men saw their families, their friends, their loved ones, their homes.
"Instead the sit day after day in a cramped prison cell wondering when this nightmare is going to end, wondering why they are being punished when they are innocent of wrongdoing, wondering when they will see their homes and families again. This is absolutely not justice and we are clear that this will not stand. That is why we will be travelling to London to meet with MPs and to hand in the petition.
"More needs to be done to help these men and we will not stop fighting until they are home."
An Anti-Piracy Operation Gone Wrong
The Seaman Guard Ohio was engaged in an anti-piracy operation in October 2013 when it sailed to Tuticorin, as it was running low on fuel. The prosecution claims that the vessel anchored in Indian waters to refuel. While not certified to enter Indian waters, AdvanFort still transferred $40, 000 to a ship agent India to buy bunkers.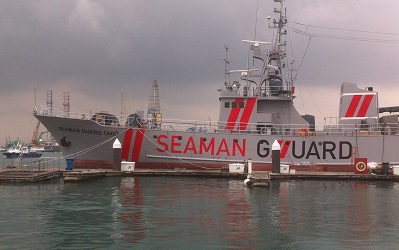 The Indian authorities actually monitored the illegal transfer of bunker fuel to the vessel and witnessed the fuel being spilled into territorial waters. Then the Indians forced the ship to dock at port, and upon boarding found illegal arms on board and arrested the ship and crew. The Sierra Leone-flagged ship had more than 35 firearms, 102 magazines and 5,682 rounds of ammunition on board.
In January, the 35 men (including 23 foreign nationals: six British, 14 Estonian and three Ukrainians) were found guilty of weapons charges and given fines and prison sentences. A five-year sentence was handed down on January 11. Bail was rejected on February 29.
It appears that AdvanFort Company, the vessel's owners, have done little to help the men. The company's owners, Samir Farajallah, the company's chairman and CEO, and his son, Ahmed, who acted as the president of the U.S. based entity, stopped paying the crew's salaries in November 2013. They have also done little to provide legal assistance insisting that they thought it was their insurance company's responsibility.
The Mission to Seafarers got financially involved in the case just after the crewmen were arrested in India. The men's hotel and food were not paid for by AdvanFort after they were release on bail, so the charity stepped in.
Global Concern
People around the world have called for action. Earlier this year, the U.K.-based charity Human Rights at Sea called for continued and exhaustive efforts by the European Parliament to ensure that international law and in particular, international human rights law, was upheld in the case.
Human Rights at Sea called for the European Parliament to recognize the desperate plight of the families involved, and seeks to ensure that the rights of private maritime security guards are not separated from the rights of crew. The charity urged the European Parliament to consider the necessity for equality in legal representation and support for both guards and crew.
The charity reported earlier that legal support in India is being provided through the ITF Union to the members of the vessel's crew, but it is understood not to extend to the six British private maritime security guards despite the guards being issued with Seaman's Books as evidenced in Indian court documents.
Earlier this year, MarEx gathered views on the plight of the Seaman Guard Ohio crew from across the industry here.
The opinions expressed herein are the author's and not necessarily those of The Maritime Executive.