Philadelphia Engineering Firm Aims to be a Sulfur Cap Difference-Maker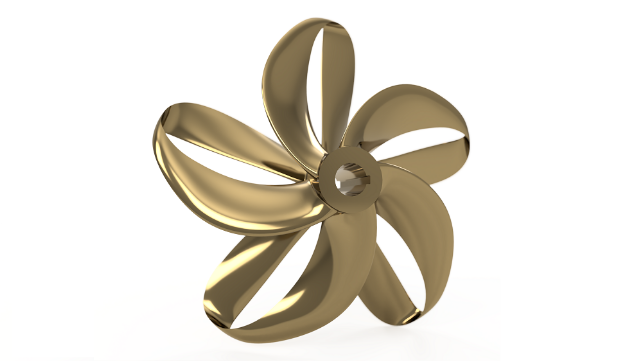 The IMO regulations to cap sulfur levels in shipping fuel oil set to take effect on January 1, 2020 will substantially reduce the level of sulfur oxide emissions from ships, offering welcome environmental and public health benefits globally. But the regulation deadline offers little luxury in the way of time for major shipping companies to make the necessary physical preparations and fleet alterations to meet a 0.5 percent sulfur fuel limit in fewer than two years.
The challenges for shipping companies don't stop there. The limit's looming deadline also has financial executives from across the industry wrestling with the considerable implications those new regulations will have on company balance sheets. Fuels costs are expected to rise by up to a quarter - or $24 billion globally - based on the new regulations.
Shipping companies will need to get creative in the ways they grapple with the most efficient and affordable combination of physical alterations of vessels to reduce sulfur emissions and the sourcing of lower sulfur fuel. Fortunately, there are innovative solutions that they can consider to bring down the costs associated with meeting a 0.5 percent sulfur limit.
An upstart engineering firm out of Philadelphia, PA, Sharrow Engineering, hopes to be one such example. The company believes that one of its core patented products can help cure some of the anxiety currently facing major shipping companies in the run-up to the 2020 implementation deadline.
Over the past six years, Sharrow Engineering has analyzed extensive testing data collected at the University of Michigan's Marine Hydrodynamics Laboratory and implemented a rigorous in-water test program using manned vessels in lakes, rivers and bays. The research demonstrated that the Sharrow Propeller is 9-15 percent more efficient than the industry standard Wageningen B-series design. Higher efficiency means shipping companies can shave off added costs associated with more expensive low sulfur fuel or other fuel options. Sharrow's propeller design has been awarded patents in the U.S., Japan, Canada, and European Union with further domestic and international patents pending.
"The ability to meaningfully reduce fuel costs is the holy grail for marine transportation companies," said CEO Greg Sharrow. "One ship can burn millions upon millions of dollars worth of fuel every single year. So, we believe the gains in efficiency that our technology is demonstrating will truly shake this industry up as we get to market, especially as the 2020 sulfur regulations continue to edge closer."
That increase in efficiency could prove to be a welcome advantage for shipping companies. Shifting to more expensive LNG or medium gas oil fuels, stack scrubber systems, gas recirculation systems and chemical processing are all options on the table as shipping companies scramble to prepare their fleets to meet the standard, and all of these changes will cost substantial amounts of money and man hours.
Major ship alterations can reduce a ship's overall efficiency too. As if that weren't enough to consider, there are realities in the fossil fuel market that create availability challenges too, as the supply of much-costlier sub-0.5 percent sulfur fuel from refiners is not guaranteed to adequately meet the new demand brought about by the new threshold. At least not in the earliest stages of the IMO rule's implementation.
"Sharrow Engineering has taken a clean sheet approach to propeller design," said John Danneker Founding Partner of system performance engineering firm Applied Universal Engineering. "Using the latest generation of commercially available engineering software and state of the art super-fast desktop computing architecture, Sharrow Engineering LLC has developed a proprietary integrated design capability and process for their new and unique geometry propellers. Their novel process pointed the way to a completely new type of propeller that reduces fuel consumption, and demonstrates superior vibration and noise characteristics."
Sharrow's propeller product, which costs no more than traditional models, also provides a wider peak efficiency curve for greater utility over a wide scope of operational ranges and a 17 percent reduction in torque while accelerating. Gains in efficiency like these are hardly anything to scoff at considering that one percent gains in efficiency have traditionally been evaluated as meaningful by industry standards.
The Sharrow Propeller is versatile too. The Sharrow Propeller can be manufactured in all traditional propeller alloys and materials to match any size and blade number configuration and retrofit without any engineering challenges. The propeller is suitable for freighters, tankers, workboats and even recreational vessels.
Dannecker added, "These new designs have been validated through third party independent computational analysis, as well as laboratory model testing and through sea triad on specially instrumented test vessels."
Effective strategies for reducing fuel costs have eluded cargo shipping companies since the early days of the industry, and with fuel costs expected to rise dramatically as sulfur levels are required to drop by the IMO, any edge in efficiency becomes even more critical to maintaining and maximizing profits. When cargo ships bleed millions a year on fuel alone, gains in efficiency can pay crucial dividends.
As the industry prepares for these disruptive but important fuel standards, expect shipping companies to be even hungrier for ways to adapt and find an edge.
The opinions expressed herein are the author's and not necessarily those of The Maritime Executive.