Netpas Releases Revolutionary Maritime Mail Analyzer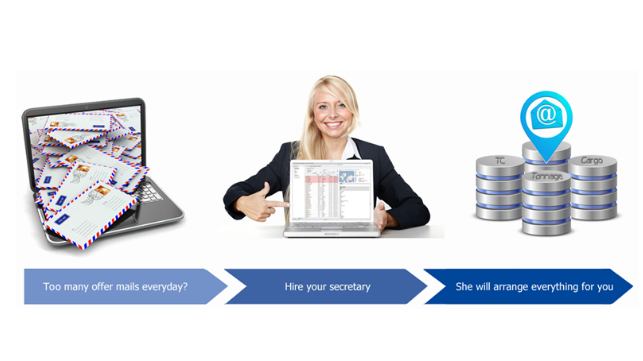 Netpas has officially released the industry's first maritime mail analyzing solution Netpas MMA (Maritime Mail Analyzer).
Netpas, well known for its port distance table tool currently used by the largest number of users and companies around the world, has developed Netpas MMA to analyze cargo and tonnage offer mails and create an associated database on user's local pc only. It automatically analyzes the mail using criteria set by user and provides various options for searching, filtering and matching to suit the user's needs.

This makes it the perfect mail analyzing tool for maritime businesses to save time, effort and cost. With its outstanding functions, Netpas says, MMA could help save five hours of routine work each day and make business decisions easier and more accurate.
Moreover, MMA will facilitate new business opportunities that might have been missed before. All suitable orders for each vessel in the user's database can easily be matched. Additionally, all suitable vessels for each cargo in the user's database can be found.
One of the strongest functions of MMA is that all of the mails and the analyzed cards are securely stored on the user's local computer ONLY. None of the original emails are duplicated or transferred anywhere else.
"We can assure that Netpas MMA is the first powerful mail solution ever in maritime business," said Mr. Moon, CEO of Netpas. "People used to spend many hours finding certain offer mails out of hundreds and thousands of mails. With Netpas MMA, however, you can find the offer mail you want in just a second. You do not need to spend hours reading and monitoring every mail any more. As a result, MMA will help your business be more competitive in the maritime market."
With a strong technical background and accumulated know-how in maritime business for more than 15 years, Netpas understands the most important needs of the industry and delivers the most secured solutions.
"We first started the MMA project 10 years ago and have developed and tested it since then to ensure its accuracy. We now believe that Netpas MMA analyzes business mails more accurately than manual methods used in the past, and it is ready to be used now," said Mr. Choi, Head Developer of the Netpas MMA Team.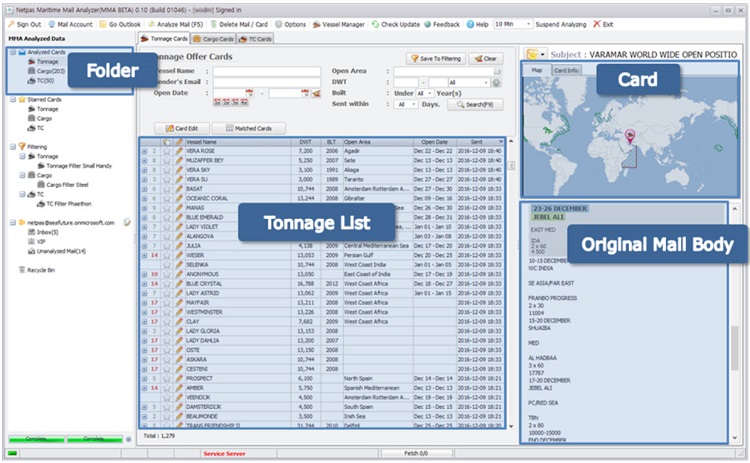 What MMA Does
Searching: Any tonnage or cargo can be searched by various searching options
Filtering: User's own filtering can be created to collect specific tonnage or cargo wanted
Matching: Any matched cargoes with a specific tonnage in your database or vise versa, can be found by size, time and area matching function
MMA is currently provided as Free Beta and can be used without charge.
Click here to learn more about MMA.
If you'd like to know more about Netpas MMS, please contact the Netpas MMA team for further assistance: (support@netpas.net). The Netpas MMA team will be in contact within 48 hours.
The opinions expressed herein are the author's and not necessarily those of The Maritime Executive.