Making the Switch to Adaptable Shaft Seals and Bearings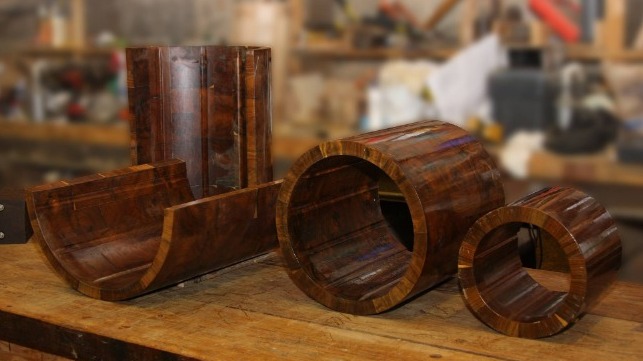 Many commercial and military ship operators are frustrated by costly, ongoing maintenance issues with shaft bearings and seals. How can operators address premature bearing failure, degradation and performance issues in commercially available synthetic or composite bearings? There is one simple and cost-effective way: by making the switch to bearings and seals that are inherently able to adapt to extreme and dynamic operating environments and less than perfect shafts – that is, seals and bearings made with lignum vitae material.
Returning to traditional lignum vitae material may seem counterintuitive, but it is a thoroughly proven solution. It still checks all the right boxes today: it is durable, it has a low environmental risk and it is commercially available. But where lignum vitae consistently outperforms the competition is in its adaptability. Simply put, bearings and seals made with lignum vitae material are able to conform to the equipment and environments in which they are installed. Lignum vitae is the only commercially available material that can do that.
Lignum Vitae North America's work with the Indian Coast Guard cutter Sagar (ICGS Sagar) is an example of this adaptability. When the vessel was brought into port for routine maintenance, engineers discovered severe defects in the ship's port shaft line. Specifically, synthetic bearings showed signs of extreme premature wear and had been failing repeatedly since the ship's commissioning in 1999. The top and bottom of the bearing had severe degradation, which caused damage to aft "A" brackets, the propeller shaft, retaining rings and intermediate bracket bushes. Additional damage included deep grooves on the shaft which obstructed the intermediate bracket, forcing the propeller shaft out of alignment.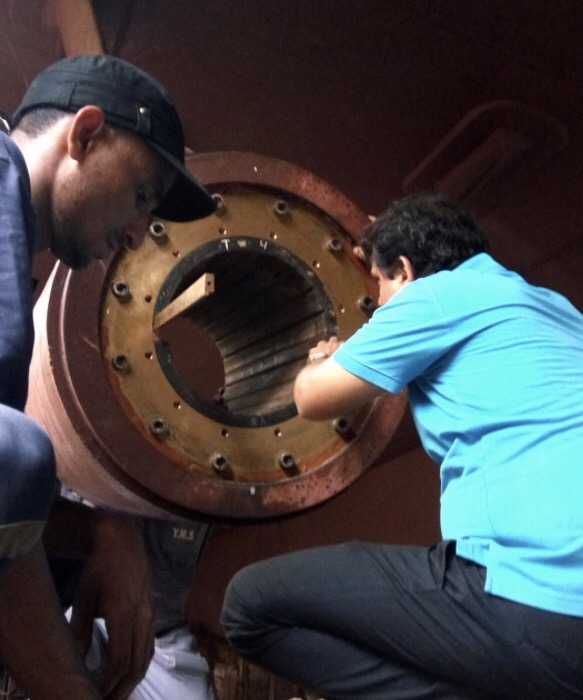 Lignum Vitae North America (Lignum Vitae N.A.) was engaged to assess these problems and engineer a solution that could guarantee mission readiness for the Sagar, which provides critical maritime safety support to Indian assets. The results? A custom, Lignum Vitae N.A.-crafted solution made from staves that permanently replaced poorly performing composite bearings on the port shaft line of the ship (left). Since installation in 2017, lignum vitae bearings have sustained satisfactory, uninterrupted performance.
There is a way to avoid repeated failures, reduce costly unplanned maintenance and keep ships out of dry dock. It's lignum vitae. For more information, contact Lignum Vitae North America at +1 804-337-7169 or online at https://lignumvitaesolutions.com/. Let us adapt to your environment.
This article is sponsored by Lignum Vitae North America.
The opinions expressed herein are the author's and not necessarily those of The Maritime Executive.