ABS Wavesight, Meteomatics Present the Power of Elevated Weather Data
Empowering shipowners, operators and charterers with elevated weather data allows for rapid, more accurate access to insights about voyage and vessel performance. This level of weather data is critical to reducing carbon emissions – both in the short and long-term. But the industry can't achieve such lofty regulations through data alone.
Given various challenges like siloed data sources and a lack of visualization for stakeholders, partnerships between data suppliers and digital software companies, like Meteomatics and ABS Wavesight, leverage each other's capabilities to offer a combined solution of environmental and marine vessel data. In this 30-minute webinar at 9AM CDT on April 12, attendees will learn the following key takeaways:
• Our role as contributors to the global economy and the environment
• How to develop a system to scale down emissions
• The importance of weather data, fleet visualization and real-time insights
• About the ABS Wavesight and Meteomatics partnership
About the speakers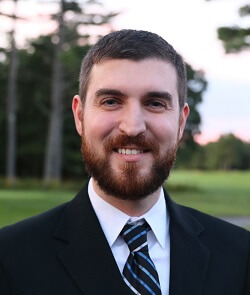 Eric VanDerHorn began his tenure at ABS in 2010, where he served as a Senior Engineer before transitioning into his current role as a Product Manager with ABS Wavesight. In this position, Eric is instrumental in supporting the My Digital Fleet solution, which is revolutionizing the way companies manage decarbonization for their fleets. Eric holds both bachelor and master's degrees in Mechanical Engineering as well as a Ph.D. in Civil Engineering.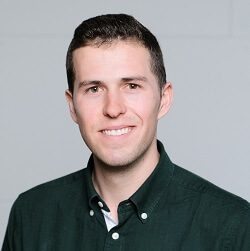 Brad Guay is a meteorologist at Meteomatics in Berlin, Germany, where he supports a global client base with adopting and implementing the company's industry-leading weather API. Before joining Meteomatics, Brad studied meteorology at Pennsylvania State University and worked at companies in both the US and UK, helping companies and governments to manage weather and climate risk via software and hardware solutions.
About Wavesight
ABS Wavesight™, an ABS-affiliated company, is a global leader in the maritime technology industry pushing to decarbonize operations at sea through digitalization. Through its industry-leading My Digital Fleet™ and Nautical Systems platforms, ABS Wavesight provides maritime clients innovative fleet management software to improve the reliability and performance of their shipping operations. ABS Wavesight's portfolio is comprised of best-in-class proprietary technology and third-party integrations that offer unparalleled insight into every aspect of a fleet's operations.
About Meteomatics
We are the world's leading provider of weather information. With unique technologies, high-resolution weather models and far-reaching competencies, we create a strong foundation so that you can work intelligently with weather data. By using the world's most accurate weather and climate data, you can improve operational processes and manage extreme weather situations better.
To learn more and to register, click here.
This content is sponsored by ABS Wavesight.
The opinions expressed herein are the author's and not necessarily those of The Maritime Executive.