ABS Wavesight
ABS Wavesight™, an ABS-affiliated company, is a global leader in the maritime technology industry pushing to decarbonize operations at sea through digitalization. Through its industry-leading My Digital Fleet™ and Nautical Systems platforms, ABS Wavesight provides maritime clients innovative fleet management software to improve the reliability and performance of their shipping operations. ABS Wavesight's portfolio is comprised of best-in-class proprietary technology and third-party integrations that offer unparalleled insight into every aspect of a fleet's operations.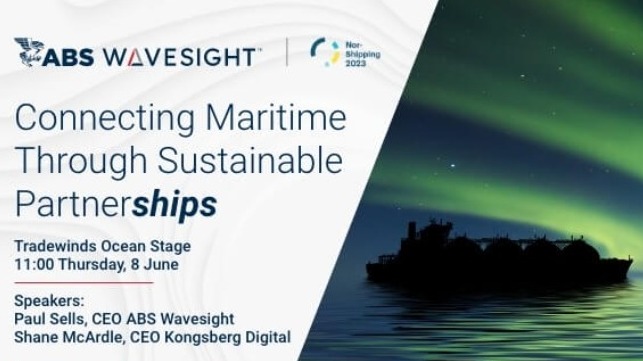 When it comes to reducing the global carbon footprint, no one can do it alone. That's why companies are partnering to create...
Empowering shipowners, operators and charterers with elevated weather data allows for rapid, more accurate access to insights abou...