U.S. secretary of state John Kerry launched the 2014 Trafficking in Persons (TIP) report in June describing how 188 governments around the world have performed in fighting human trafficking. As a result, the U.S. demoted Thailand, Malaysia and Venezuela to the lowest status Tier 3, accusing them of failing to stop human trafficking and putting them in the same category as North Korea and Syria.
The U.S. will decide by September whether sanctions will be instigated. "There cannot be impunity for those who traffic in human beings. It must end," Kerry said, describing the illicit business as generating annual profits of $150 billion and affecting 20 million people globally.
The report gives insight into the life of a few of these 20 million: "Trusting his recruiters, Myo believed he was leaving his home in Burma to work in a pineapple factory in Thailand. Yet, when he arrived, he was sold to a boat captain for the equivalent of approximately $430. He was held on the boat for 10 months, forced to work, and beaten regularly. On the rare occasion that the boat docked at port, the officers bribed local police to allow them to keep the fishermen on the boat rather than risking them escaping if they were allowed to set foot on shore. Myo was finally able to escape and sought refuge in a temple. He continues to struggle with deafness, having had his head and ear smashed into a block of ice on the fishing boat."
Additionally, the report describes allegations of trafficking-related complicity by Thai civilian and navy personnel in the exploitation of Rohingya Muslims who have fled Myanmar by the tens of thousands over the past year. "In Thailand, widespread official complicity continues to be a long-standing problem that remains a significant obstacle to anti- trafficking progress. And whether it's in the fishing industry, forced labor among migrant workers or the sex industry, the magnitude of the human trafficking problem continues to be of great concern," said Luis CdeBaca, Ambassador-at-Large for the Office to Monitor and Combat Trafficking in Persons at the time of the report.
The report states that the Thai government did not hold shipowners, captains, or complicit government officials criminally accountable for labor trafficking in the commercial fishing industry. In the 2012 and 2013 TIP Reports, Thailand was granted consecutive waivers from an otherwise required downgrade to Tier 3 on the basis of a written plan to bring itself into compliance with the minimum standards for the elimination of trafficking. The Trafficking Victims Protection Act (TVPA) authorizes a maximum of two consecutive waivers. A waiver is no longer available to Thailand, which was therefore deemed not to be making significant efforts to comply with the minimum standards and so it was placed on Tier 3.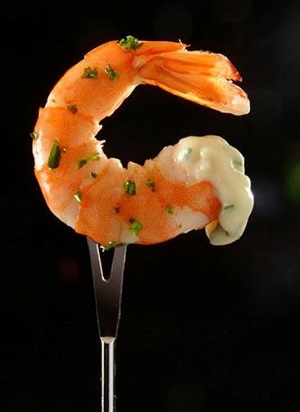 Thailand, the oldest ally of the US in Asia, has however now mounted a determined campaign to prevent the downgrade which could hurt its seafood and shrimp industries. Eight seafood and fishery associations have prepared an action plan on labour conditions in a bid to defend themselves against the report, and Thai ambassador to the US, Vijavat Isarabhakdi said he was disappointed with the report, saying it did not recognise "our vigorous, government-wide efforts that yielded unprecedented progress and concrete results".
Mongkol Sukcharoenkana, deputy president of the National Fisheries Association of Thailand, said the association would reorganise the fishing boat and fishing system soon to prevent illegal labour problems. He also called on government agencies to help solve the problem of outside fishing boats. About 20 per cent of the trawlers in Thailand are not members of the organisations.
The Thai seafood industry is already suffering. Kevalin Wangpichayasuk, assistant managing director of Kasikorn Research Centre, has told local media that there is still no sign of recovery in Thailand's shrimp export industry which has been suffering with early mortality syndrome disease since 2012. Blacklisting by the U.S. will add to the industry's problems by lowering demand. Most of Thailand's U.S. export market share has already been lost to competitors including Indonesia, Vietnam, India and Ecuador, she said.
Slavery plagues the global food system, and many other countries have problems in their fishing industries. Internal trafficking is significant in Indonesia for example, where men, women and children are exploited in forced labor conditions in rural agriculture, mining and fishing.
A number of anti-slavery organisations are working to end slavery at sea in Thailand and elsewhere including the Human Rights at Sea (HRAS) initiative launched in April this year. "HRAS is currently involved in a number of matters in SE Asia in support of national and international NGO investigations into the use of children at sea, slavery conditions on board fishing vessels and state organisations which may potentially be complicit in either turning a blind eye at best, or facilitating at worst, human rights abuses of children in the maritime domain. HRAS will be imminently travelling to the region to speak with victims and take witness testimonies," said David Hammond, founder of HRAS.
Slave Free Seas is also working in Thailand and the wider Asia-Pacific region. "Human trafficking is a transnational criminal offence. All three countries that the U.S. is considering sanctions against are party to the UN Trafficking Protocol which creates international legal obligations on those countries, including the requirements to prevent and prosecute human trafficking in all its forms, and protect victims. By failing to protect victims of human trafficking in their own territory, Thailand, Venezuela and Malaysia are in breach of those obligations," says Thomas Harré from the legal team at Slave Free Seas. "Victims of trafficking for forced labor at sea come from populations that are particularly vulnerable to exploitation because of their economic circumstances."
The TIP report mentions many countries as complicit or active in forced labor in the world's fishing industries including Taiwan, Tanzania, Trinidad and Tobago, the UK, Vietnam, Fiji, Ghana, Hong Kong, Indonesia, Israel, Jamaica, Angola, Burma, Burundi, Cambodia, Comoros, Namibia, New Zealand, Palau, the Philippines, Seychelles, Sierra Leone, Singapore, the Solomon Islands and South Africa.
The 2014 TIP report can be found here.
The opinions expressed herein are the author's and not necessarily those of The Maritime Executive.