When IMO secretary-general Koji Sekimizu said he wanted a mandatory polar code by the end of 2016, he probably thought he was doing a good thing. From the perspective of training ice navigators, though, things are not quite working out as hoped, says Captain David "Duke" Snider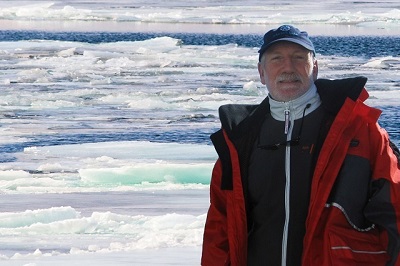 Duke has got over 30 years' experience as an ice navigator and Canadian coast guard commanding officer. He has worked in the Arctic, East Coast of North America and Baltic ice. In 1995 he was part of the team that wrote the then draft position paper on ice navigation standards for what was hoped to be the first Polar Code.
In the late 1990s the code became guidelines for vessels operating in ice infested waters in the Arctic. "It was completely watered down," says Duke. "When the Antarctic Treaty Organisation later became interested as a result of the MV Explorer sinking (after originally deciding to go it alone), the guidelines became polar rather than Arctic guidelines, but they are still just guidelines. There is some very minor direction that someone on board should be called an ice navigator and should have some very basic skills, but they don't go any further than that."
At the beginning of this century, after attending a number of ice navigation conferences to discuss ice navigation, Duke's concern about global standards heightened. Basically, just about anyone could call themselves an ice navigator, and the problems that were occurring at sea clearly indicated a problem. "According to insurance industry statistics, by and large the majority of incidents that occur in ice occur because of a lack of knowledge. Not necessarily negligence, but ignorance."
At that time, IMO was not interested, says Duke. The Arctic was not high enough on its priority list. So, Duke went to The Nautical Institute, he is currently senior vice president, and began a campaign to unify the industry. Information was gathered globally and the aim was to develop an accreditation scheme, much like The Nautical Institute had already done for dynamic positioning operators.
At this point, IMO's interest grew and the secretary general, recognizing the lack of standardization, said he wanted a mandatory Polar Code by the end of 2016. "We said "fantastic," said Duke. "Let's get active. So I became part of The Nautical Institute's delegation to IMO and participated in working groups. We started working on what initially appeared to be a reasonably robust Polar Code, and quite frankly, what's happened, because there was a hard core deadline, is that anything that was contentious was watered down or taken out."
After the last Maritime Safety Committee (MSC) meeting in May this year, Duke was disillusioned about the Polar Code. "The bottom line is that when it comes to training and certification, it's been neutered. They've taken away ice navigator altogether." The only countries that supported the work done by The Nautical Institute on this topic were Canada and Russia – not coincidentally the two countries that have the most Arctic sea front and long traditions of ice sailing.
What is in the Polar Code is the concept of either basic or advanced training. That's as detailed as it gets. The training matrix that Duke had worked hard to develop is missing. "It takes years to get experience in ice recognition and operating in ice. Under the present Polar Code, anyone that relies on the Code could quite conceivably be permitted to enter into polar waters with absolutely minimal training, no experience, and they could come to grief."
A particular concern is that shipping companies that venture into ice waters occasionally no longer need to have an expert on board. This was something that was present in the old polar guidelines and is also a local requirement in Russia and Canada.
There is an anecdotal story that is told by people concerned about ice navigation, says Duke, which illustrates that this is a significant concern. The story goes that a very large non-ice-classed cruise ship sailed into a bay in Greenland for sightseeing after having performed a risk assessment on the safety of doing so. As it turned out, the tide turned and filled the bay with ice, for which the vessel was not equipped. "Risk assessment is only as good as the individual's knowledge making the assessment," says Duke.
Duke published a book through The Nautical Institute in 2012 titled: "Polar Ship Operations – A Practical Guide", and he has not yet given up on IMO and the Polar Code. "We've come full circle. I'll be back in London in November for the next MSC meeting. We are going to try one more kick at it, working even more closely with flag states such as Canada to re-insert meaningful requirements related to ice navigation. They had submitted what was essentially our training matrix but saw it removed during the extensive sub-committee and working group processes."
However, The Nautical Institute is preparing for an unfavorable outcome at MSC. Duke is ready to help the institute develop their own accreditation scheme. "We will provide training certificates that really do mean something."
Picture credits: Captain David Snider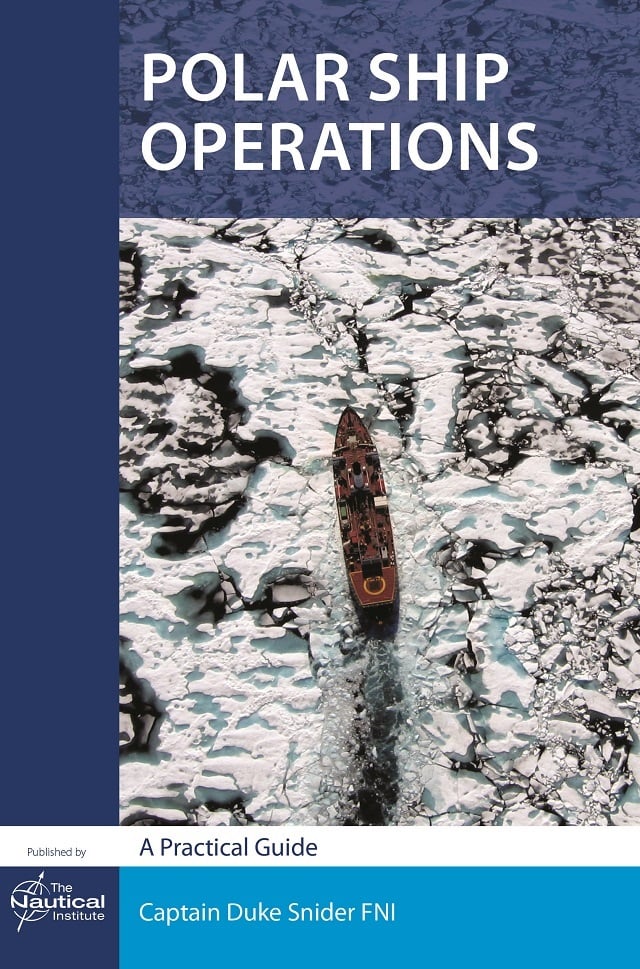 The opinions expressed herein are the author's and not necessarily those of The Maritime Executive.