Unions Urge PNG Government to Review Port Contracts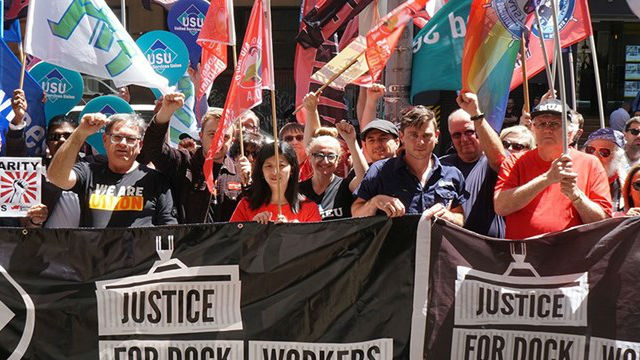 This week the Government of Papua New Guinea has been the target of global protests calling for a review of the decision to award port operations in Lae and Port Moresby to Philippine port operator, International Container Terminal Services Inc. (ICTSI). The campaign has seen protests outside of the PNG Consulate in Sydney, Australia, and High Commission in Wellington, New Zealand.
Paddy Crumlin, President of the International Transport Workers' Federation, has urged the Government of PNG to act in the best interests of its people by standing with workers, landowners and communities exposed to what he says is ICTSI's poor record on safety and labor relations.
"The ITF, alongside the Maritime International Federation, is calling on the Minister of Transport, Hon. Wesley Nukundj, to intervene and urgently convene a meeting of stakeholders – including union and landowner representatives," Crumlin said. He believes that ICTSI could replace workers with a mixture of casual, outsourced labor and Filipino workers under the guise of mentors. "The decision to award contracts at PNG's two biggest ports to ICTSI will have a profound impact. The Papua New Guinea Maritime and Transport Workers Union, an affiliate of the ITF, says that more than 1,000 jobs will be lost at the ports and in associated industries"
Joe Fleetwood, General Secretary of the Maritime Union of New Zealand, also called on the Government of PNG to act: "The PNG government must put its workers' interests first and protect the jobs of its people."
There are significant concerns about how the entry of ICTSI into the PNG port sector will impact on landowner groups, the county's domestic coastal shipping network and local communities. The 25-year contract will see landowners lose their shareholding, without any compensation, says the ITF.
The protests were organized by the ITF and MIF and affiliates the Maritime Union of Australia and the Maritime Union of New Zealand.
The opinions expressed herein are the author's and not necessarily those of The Maritime Executive.