Shipping's Decarbonization Outlook for 2023
Will the CII succeed? Will green fuels take off? And will the IMO enact a carbon levy? This year, we may have the answers.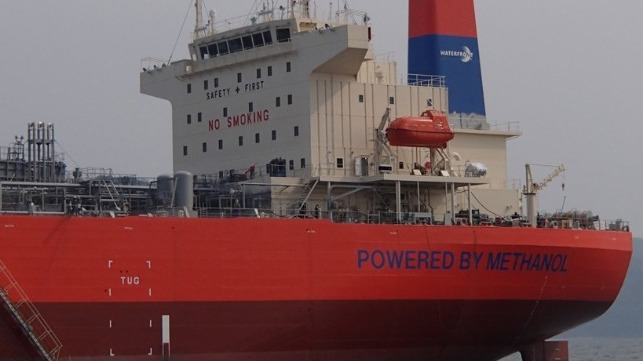 As we begin 2023, maritime experts are looking into their crystal balls for the trends that might define the year. Of course, decarbonization will remain at the center of the debate, with shipping stakeholders yet to agree on an equitable approach to cut the sector's carbon emissions.
Specifically, 2023 could be a definitive year for CII (Carbon Intensity Indicator) regulation. Will it succeed or fail? The question has become even more salient after BIMCO recently released its CII Operations Clause for Time Charter Parties. The general feeling is that the BIMCO Clause has brought more confusion, with owners and charterers divided on their roles in implementing CII regulations.
This is reflected in a recent open letter by leading ship-owners and charterers, strongly criticizing BIMCO's CII Operations Clause as detrimental to the parties' commercial interests.
In view of the headwinds that CII is currently facing, some analysts have come out to offer predictions on the likely outcome for CII regulations in 2023.
"From my secret crystal ball of what the year 2023 will look like in shipping domain, we will witness how CII will be buried next to SEEMP (Ship Energy Efficiency Management Plan) at the graveyard of IMO's ostensible actions of meeting the global GHG targets. CII had limited hope from the beginning, BIMCO had their opportunity to make something out of it but instead they nailed the last spike to its coffin with their real-life distanced CII Clause that none of the charterers will ever sign," Risto- Juhani Kariranta, Shipping Performance manager for Finnish Charterer Neste, commented in a recent LinkedIn post.
Adding to the discussion, Harilaos Psaraftis, Professor of Maritime Transport based at Technical University of Denmark, commented that in 2023 there is some hope for a carbon levy to progress at the IMO – perhaps the only way that green fuels may ever become truly competitive.
Alternative fuels begin to take off
Meanwhile, some analysts are christening 2023 as the dawn for alternative fuels in shipping. Biofuels and LNG are expected to become more popular in the year.
TotalEnergies Vice President for Marine Fuels Louise Tricoire recently announced that the company would start offering biofuel to its shipping customers in Singapore starting 2023.
"We will be able to deliver biofuels with new UCOME (Used Cooking Oil Methyl Ester) based supply chain in Singapore," Tricoire said at the Singapore International Bunkering Conference and Exhibition (SIBCON 2022) in October.
The Maritime and Port Authority of Singapore (MPA) has already developed a provisional national quality standard for marine biofuel, significantly enhancing Singapore's readiness for biofuel bunkering.
The sector's interest LNG as a marine fuel was exceptionally strong in 2022. According to Clarksons Research, some 288 LNG-capable vessels had been ordered in the third quarter of 2022. This represents 54 percent of all orders by tonnage.
LNG-capable vessels are preferred in part for their flexibility. Although the LNG energy market's volatility persists, there is likely to be a demand explosion for LNG-capable ships, with gas prices expected to correct in 2023.
Methanol is another alternative shipping fuel predicted to gain a commercial head start in 2023. In 2022, major carriers such as Maersk and COSCO committed billions of dollars in development of methanol-fueled containerships.
In mid-2023, Maersk is already expecting delivery of a methanol-propelled 2100 TEU feeder vessel. This is part of Maersk's initial preparation in managing methanol-fueled ships. The technology needed to produce methanol fuel is mature, and any port location around the world with methanol and oil bunkering facilities can be easily repurposed to offer methanol as marine fuel.
The opinions expressed herein are the author's and not necessarily those of The Maritime Executive.