Rotor Sail Demand on the Rise as Vessel Efficiency Needs Hit New Heights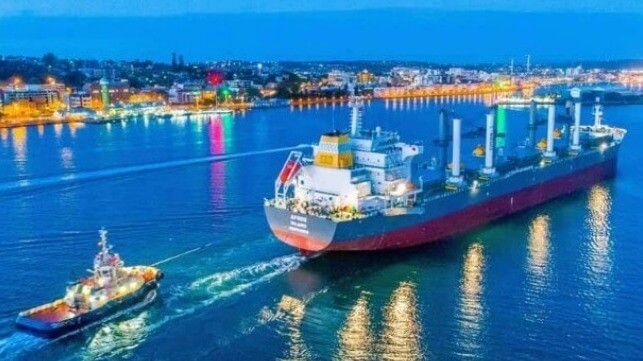 Vessel efficiency is once again a major talking point for ship owners and managers following the 80th meeting of the International Maritime Organization's (IMO's) Marine Environmental Protection Committee in July.
Amidst a renewed commitment to reduce the maritime sector's carbon emissions was an aim to review and strengthen the energy efficiency design requirements for ships, including the regulations by which a vessel's energy efficiency is measured, mainly the Carbon Intensity Indicator (CII) and the Energy Efficiency Existing Ship Index (EEXI).
Ship owners and managers are now scrambling to source low and zero-carbon technologies that can provide alternative propulsion methods and reduce a vessel's carbon footprint in a bid to meet renewed energy and carbon regulations.
Rotor sails, which were highlighted as one such technology ahead of MEPC 80, have launched to the forefront as a viable alternative propulsion method for modern vessels. Relying on an aerodynamic phenomenon known as the 'Magnus Effect', these tall cylinders create a forward thrust for the vessel that enables it to reduce power from its main engines, minimizing its fuel consumption and cutting its emissions output drastically.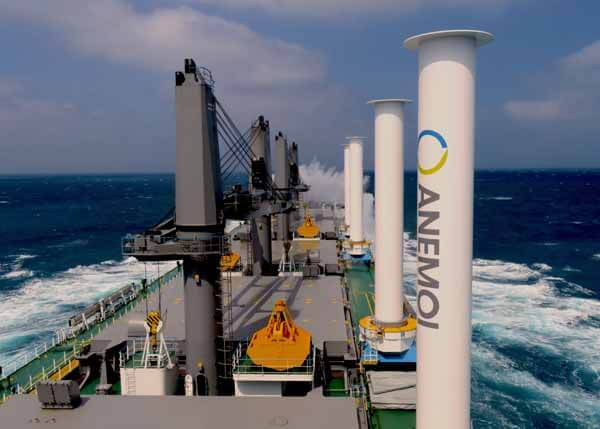 "With shipowners and managers looking to wean their way off traditional bunker fuels while maintaining full operations, these tall cylinders have picked up steam in recent years as a way to provide auxiliary propulsion and reduce fuel consumption," said Kim Diederichsen, Chief Executive Officer at Anemoi Marine Technologies, the UK-based developer and provider of Rotor Sails for the global shipping industry.
"Wind propulsion and rotor sails have found their place in modern shipping. With pressure growing on ship owners to go green, rotor sails are a visible, viable, and cost-effective decarbonization technology.
Data from modern rotor sail systems has shown that the technology can achieve fuel savings of up to 25-30%. This means Rotor Sails are one of the most effective and sustainable solutions for today's shipping industry.
As an example, a 310,000-dwt very-large crude carrier trading the Bonny-Ningbo route and fitted with five rotor sails has been estimated to produce an annual fuel and emission saving of 13.5%, which equates to more than 1,600 tonnes of fuel and over 5,000 tonnes of carbon saved each year.
Diederichsen noted that demand for Rotor Sails is increasing with ship owners looking to make their vessels more efficient. Anemoi currently has 16 Rotor Sails in production and the company is having to ramp up its capacity to install up to 50 Rotor Sails by the end of 2023 due to increased demand.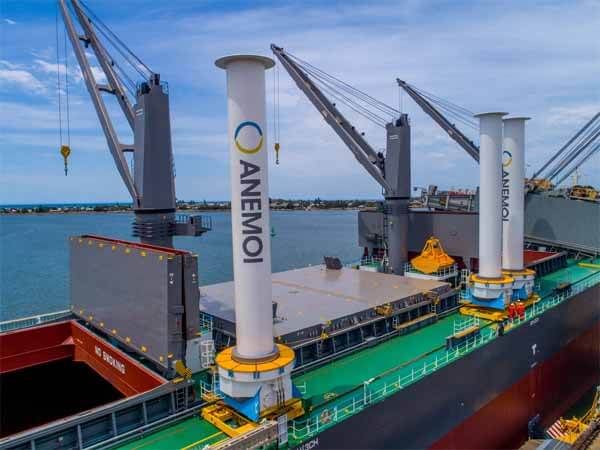 Part of that growth in demand lies in the technology's simplicity. Rotor sails are suitable for almost all types of deep-sea vessels, including for newbuilds and retrofitting. Their varying designs and installation methods mean they have been installed on bulk carriers and tankers, with new designs eying up ferries, roll-on/roll-off vessels, and multipurpose vessels. Most modern rotor sails are designed in such a way that they can be optimized for almost every vessel.
Each rotor sail can be installed in a single crane lift and connected to the foundation of the ship's main deck in less than a day. Notably, the technology is considered a movable asset as compared to other technologies, whereby the sails can be transferred to another vessel as driven by the owner's requirements.
This design flexibility is a vital component of the rotor sail's appeal to ship owners. The design and placement of rotor sails can be tailored to each vessel type in order for the ship to maintain safe and efficient options, as well as ensure the cylinders do not impact the loading and/or unloading of its cargo.
"Understanding how to adapt the technology for complex vessel operations is a crucial reason behind rotor sail's recent uptick in demand. At Anemoi, we have developed a series of sails that can be installed with a range of deployment systems and mounting arrangements that enable each vessel to achieve noticeable fuel savings and reduced emissions," said Diederichsen.
The opinions expressed herein are the author's and not necessarily those of The Maritime Executive.