Opinion: Collaboration is Fundamental to Decarbonization of Shipping
Fuel efficiency is part of the business for shipping, but the pace and extent of change is challenging traditional thinking.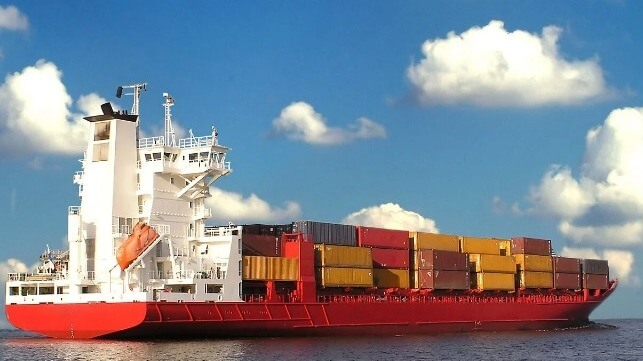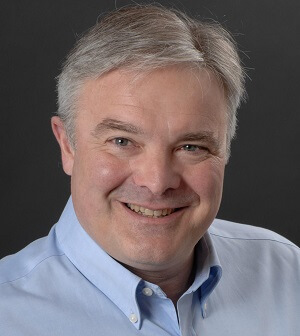 Fuel efficiency has always been good for business. Owners and operators have been investing in improved vessel efficiency for years, but the need to decarbonize the fleet coupled with the recent and unprecedented rise in fuel costs has moved this from good business practice to a core and urgent objective.
To add to the regulatory pressure to decarbonize, there is now significant and growing pressure to do more from charterers, financiers and consumers, and pressure from internal stakeholders who want to be part of a company that is delivering change. While these other stakeholders are making plans and setting decarbonization goals, the harsh reality is that shipping companies must maneuver multi-decade assets forward and address many of the practical challenges involved.
The expected pace of development changes the game significantly for shipowners. Ten years ago, the business case for an investment in new technology was, in comparison to today, fairly straightforward. Now, the inputs to that assessment extend beyond the basic comparison of investment and direct financial return. They need to include the wider commercial impact of GHG and other environmental abatement, and, importantly, have an eye to the reporting and cost implications of future regimes such as the European ETS and the EU Taxonomy.
Energy efficiency and renewable propulsion (clean) technology such as wind-assist, air lubrication and waste heat recovery can lower fuel consumption and therefore GHG emissions, but Houlder's recent survey of shipowners from the container, tanker, bulk, cruise and ferry sectors demonstrates that collaboration between owners, as well as collaboration between and clean technology providers, remains a barrier to the uptake of new technology at the pace needed.
Every senior industry player interviewed confirmed that there is a willingness to collaborate on projects that will accelerate the uptake of new technology. They understand that it is critical to achieving rapid, fundamental change. However, collaboration is less evident in practice, as owners, understandably, focus on achieving emissions reductions while safeguarding competitive advantage.
There was unanimous support for the need for collaboration to play a big part in creating the shipping industry of the future. This need is particularly important for those with smaller fleets who lack the luxury of in an in-house R&D team.
Participants did however feel that it needs a more proactive, more innovative approach than simply relying on everyone dropping their competitive aims. Some smaller ship owners who rely on grant funded projects found the collaborative environment fragmented and skewed towards early developmental research rather than getting new solutions onboard ships.
Data-based decisions
Several interviewees identified a lack of good quality and relevant data as a key barrier to the uptake of clean technology. There is also a perceived shortage of independent corroboration for the claims made by some technology vendors.
None of the participants accused technology providers of suggesting deliberately misleading results but reflected that the data in a brochure will inevitably relate to another ship. So, the results (and any unintended consequences) of new technology interventions need to be recognized as a retrospective (and sometimes fundamental) design change.
We find that the work we do with shipowners supports the comments made about the lack of good quality data. Often, we find that there is a need for significant work to interrogate the data that is held, and there is a common need to invest time into gathering new data to support investment decisions.
Funding change
Environmental performance is an increasing focus in all financing discussions, and securing the funding to undertake clean technology projects was another key challenge identified by the shipowners interviewed. Large organizations tend to see access to green finance as being relatively straightforward, with the challenge being finding projects that match the funder's criteria.
By contrast, smaller owners seeking to explore clean technology options are much more reliant on being able to access grant and other government funding. This is a resource hungry process where ship owners often find themselves diverted from their core objectives to those set out in the funding call.
Many reflected on the fact that they are being asked by their funders for more data linked to their environmental performance when seeking finance. This data is then often used to set environmental performance covenants. As with clean technology selection, bridging the data gap is an increasing challenge.
Collaborative solutions
Shipowners can't be expected to sort this out on an ad hoc basis.
Consortium bid requirements for government grants can make participation difficult for smaller companies which lack internal resource. The administration of grant processes can also significantly extend the project timeline.
There is a need for more proactive, industry wide, independent convenors to facilitate project collaboration. Flag states, industry coalitions, financial institutions and independent consultants can fulfill this role. National and international chambers already disseminate information and lobby on behalf of their members, but they could also become proactive convenors for projects which could be a particular benefit to their smaller members.
Independent advisors can also help shipowners manage the requirements of financiers and other stakeholders. They can provide independent analysis of the benefits of clean technologies, individually or combined with others or new fuels. Operationally, they can evaluate the short and long-term viability of proposed clean technology strategies, monitor international and regional developments relating to regulations and new fuels, and help manage the timing of newbuild and retrofit projects to minimize operational disruption.
It is clear from all our conversations that increased and better. Let's make it the new "business as usual" and ensure that decarbonization goals are achievable for everyone.
Sean McLaughlin is a Strategy Consultant at Houlder, an independent design and engineering consultancy with sustainability at its core.
The full whitepaper encapsulating all research findings can be accessed here.
The opinions expressed herein are the author's and not necessarily those of The Maritime Executive.