History of Containerization: Simplicity and Economics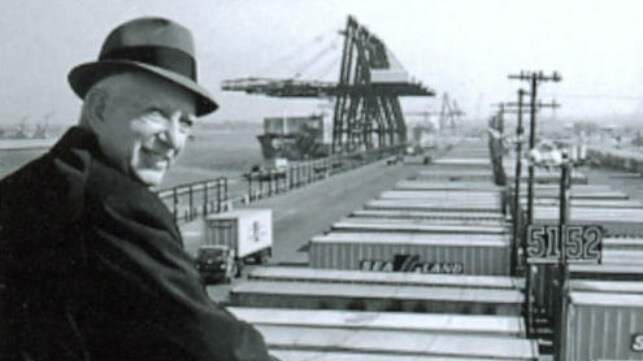 'Containerisation' of shipping cargo shaped your life in ways you can't even imagine. Development of the 'standard intermodal container' hugely reduced the expense of global trade - especially consumer goods. It made food, medical supplies, household items and energy affordable to people all over the world. Containerization drastically shifted the global economy and improved the living standards of people worldwide.
If you live in the OECD, most everything you consume likely didn't come from your country. Most of your things were shipped to you from overseas. Before containerisation, these goods were usually handled manually as 'break bulk cargo,' or basically loose items placed around a ship's hull. This took dozens of longshoremen days or weeks to load a ship. It made many basic goods prohibitively expensive to ship overseas.
In 1956, hand-loading a ship cost $5.86 a ton. After containerisation of that cargo, it cost only 16 cents a ton.
It seems simple, but by loading items into standard-sized boxes, they could be loaded and unloaded in seconds - not weeks. Shippers could load a container at their warehouse, truck it to the port, load, unload and be trucked to the destination as one single box – without it ever being opened.
In 1955, former trucking company owner Malcom McLean wanted to carry his trucks by sea along the US East Coast. Break-bulk ships were simply too inefficient due to the wasted space onboard. So, McLean packed the trucks into boxes, and developed the modern 'intermodal container.' Malcolm McLean sold everything he owned to buy two ships capable of carrying his trucks. It was incredibly successful. He later expanded his service to Rotterdam, Scotland, Vietnam, Hong Kong, and Singapore. Malcolm McLean is credited with the single greatest advance in global trade, and a huge contributor to global human development.
Containers reduced the shipping times from Europe to Australia from 70 days to 34 days, without increasing ship speed.
Nowadays, purpose-built container ships carry 90% of the world's non-bulk cargo. Containers dominate ports, warehouses, railways, trucks, and almost everywhere goods are carried. All transport logistics has been designed with the Standard Intermodal Container TEU (Twenty-foot equivalent unit) as a baseline. Technological advances have further refined container transport, but the concept remains remarkably simple. Just like carrying shopping bags from your car - just put them in a box.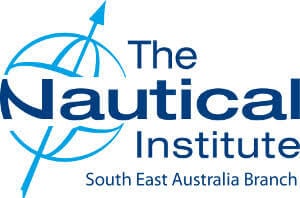 Cameron Livingstone MNI is the secretary of the South Eastern Australia Branch of The Nautical Institute, which covers the region of New South Wales and the Australian Capital Territory. The Institute's aim is to promote professionalism, best practice and safety throughout the maritime industry and to represent the interests of its members.
The opinions expressed herein are the author's and not necessarily those of The Maritime Executive.