Crew Forced to Sign-Off Without Full Wages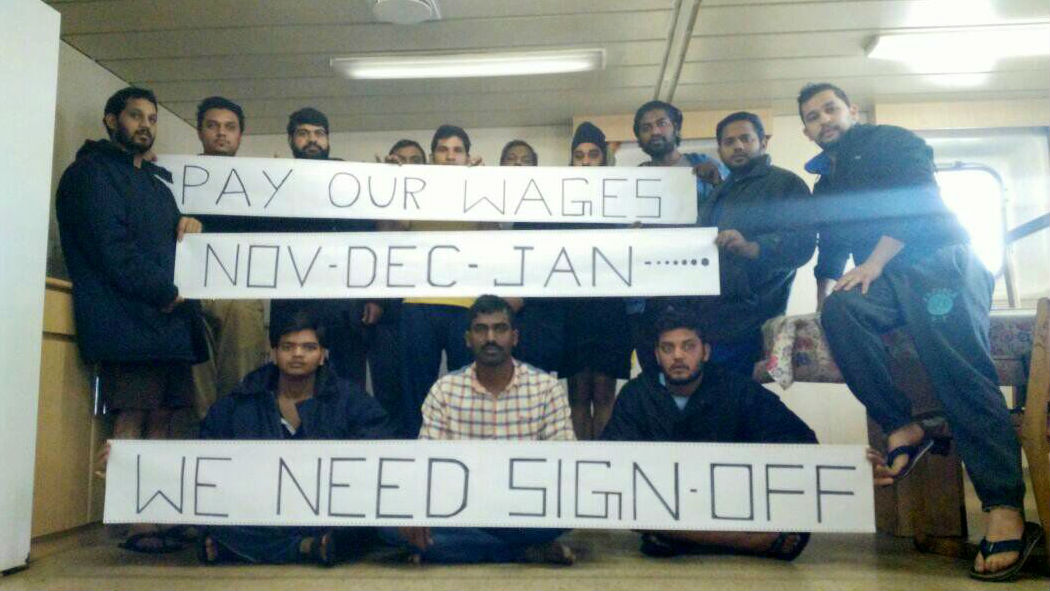 The crew of the MV Liberty Prrudencia, stranded on board since November last year, have been forced to agree to sign-off the vessel, but with only one month's wages and no firm assurance of more.
The Indian crew of the have been at anchor off Zhoushan, China, waiting final sign off from their existing employment contracts and payment in full of their outstanding wages. The amounts owed range from $34,799 to $743 and, in total, amount to $148,465.25.
The crew's employers have alleged a lack of funds to pay the full amount owed, and it is possible that the remainder will be remitted through the P& I Club.
The vessel is owned by Paramount Liberty Shipping and managed by Sushe Marine Services.
The crew have spoken out about their plight to the charity Human Rights at Sea, and the charity has now published an independent case study and investigative report into the case.
Many of the crew sought to sign-off in January due to the deteriorating conditions on board. They did so in some cases knowing that their visas would be expiring and that without the ability to renew their visas owners would not repatriate them. This caused significant anxiety among those affected who remain onboard, says Human Rights at Sea.
Some of the crew have allegedly been assaulted by the master, with Human Rights at Sea receiving written and signed testimony. The Second Officer alleges he was struck with a golf club.
Some of the comments made to the charity by crew members
Second Officer
"The reason behind all this caios (sic) is owner and technical managers, if they won't supply store and not paying the crew how they are expecting the smooth run of ship…"
"Sir, as I am having my marriage after sign off, so need this wages very much, me under lot of stress, because every time my family ask me for money because they are o (sic) planning for it, I don't have any answers."
Third Officer
"All crew are living in their freezing cabins. There is also no hot water supply on board, we are using a heating rod to warm the water so that crew can get hot water from there."
"The crew is getting sick due to cold weather and skin problems."
Able Seaman
"My family is too much tensed, we don't have any other source of income, I am the head of family, here I am working under too much pressure and problem only to just see my family happy."
"I have debts on me as no wages from past 4 months how can I go home without wages because lenders asking for money to my family."
Electrical Officer
"After all of our efforts, still conclusion not came in favour (sic), still owner saying sign-off the vessel without wages, we cannot trust him because he have very bad reputation, many of our seamen brothers which signed off from the vessel after July 2016 still pleading for wages."
Able Seaman
"…my family members depend upon me only..my father age 55 he is a Fisherman he can't able to work daily.. In my sister waiting for marriage this year may month her marriage...my family member eating food getting loan from others past 2mnths..(sic) They are call and crying telling they are situation...please help for our wages and sign-off..."
The full case study is available here.
The opinions expressed herein are the author's and not necessarily those of The Maritime Executive.