Crew Abandoned After Right-Wing Activists End Charter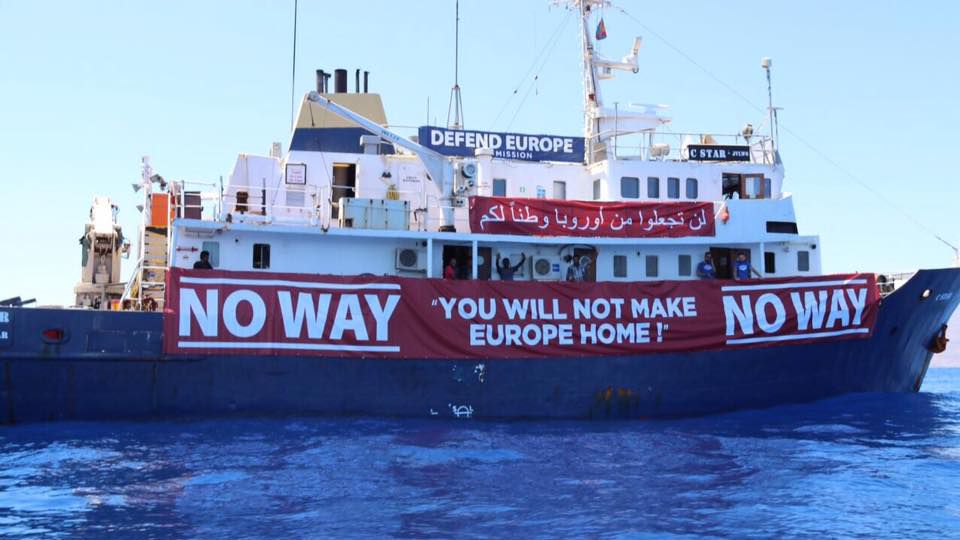 The C Star, a floating armory chartered by the far-right group Defend Europe to protest maritime migration rescue efforts, has allegedly been left to fend for herself, without replenishment or access to ports. She has been waiting off the coast of Spain for twelve days, and is presently anchored off Barcelona. The Red Cross has been working with the Spanish coast guard to provide her nine crewmembers with humanitarian aid, including food, water and warm clothing.
The Mongolian-flagged vessel is in a "state of abandonment," reports the Red Cross, without fuel or functional navigational instruments. She has not been allowed into port because the owner allegedly will not guarantee the payment of port fees or make a formal request to dock. Her crew – all Sri Lankan nationals – allege that they have not been paid, and they have asked for help with repatriation. The Red Cross has called on the authorities to expedite procedures to return the crew to their country of origin.
The C Star's charterer, anti-immigration group Defend Europe, ended its mission to monitor NGO maritime rescue agencies with a celebration in Valetta, Malta on August 26. The government of Malta denied C Star permission to enter port, given the nature of the vessel's mission, so the activists left their ship behind and crossed the island nation's maritime borders despite officials' objections.
Since ending its mission, Defend Europe has not addressed the question of the C Star's fate in its online posts. The group's parent organization, German far-right movement Identitare Bewegung, continues to use the Defend Europe branding in modified form.
The vessel's crew would not be the first group on the C Star to request repatriation. 20 other Sri Lankan nationals disembarked at the port of Famagusta, Northern Cyprus during the vessel's transit to meet Defend Europe. Five asked for asylum, while the remaining 15 were flown back to their country of origin. The vessel's master and chief mate were briefly detained on charges of forgery, but were released due to a lack of evidence. Defend Europe and the owners of the C Star asserted that all 20 individuals were maritime trainees.
The opinions expressed herein are the author's and not necessarily those of The Maritime Executive.