Singapore's position as Asia's leading maritime services hub is likely to be enhanced in a post-Brexit environment, according to Singapore-based Ince Law Alliance, comprising Ince & Co Singapore LLP and Incisive Law LLC.
The U.K.'s decision to leave the European Union has seen Sterling fall to $1.30 against the U.S. dollar, with many commentators predicting a recession that could negatively impact the country's maritime sector, which contributes £4.4 billion ($6 billion) to the U.K. economy.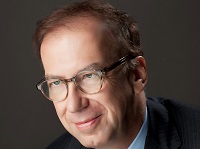 Like Singapore, the U.K.'s economy is services–focused, with London the center of U.K. and European maritime services. However, according to Bill Ricquier, Managing Director at Incisive Law, if London suffers from a U.K.-wide downturn, or indeed gains from new free trade deals and greater autonomy, Singapore is well placed under either scenario to benefit both from its historic relationship with the U.K., as well as newly developed ties.
Ricquier says: "It can be argued that Brexit means good news for Singapore regardless of the permutations ahead, which remain largely unknown. Looking at Brexit with the glass half-empty from a U.K. perspective, Singapore is well-positioned to benefit from any decline in London's status as a maritime center, given the low barriers to doing business in Singapore, its legal, cultural and services-focused synergies with the U.K., particularly when it comes to meeting the needs of shipping interests, as well as its vital geo-strategic position in the world's fastest growing maritime region.
"There may be a further Brexit dividend for Singapore, given that the complexities resulting from the impact of E.U. law on English commercial law will no longer be a consideration. In addition, although it is likely that the U.K. would seek to maximize the convergence and harmony between the U.K. and E.U. in terms of compliance, any additional burden that might result from divergence between the two systems may serve to make Singapore more attractive.
"Conversely, a glass half-full sentiment may also benefit Singapore if the U.K. can deliver a relatively swift exit in favor of alternative trading relationships with the E.U. and other nations. Under the U.K.'s treaty obligations, the U.K. can negotiate trade agreements with non-E.U. states but cannot conclude them until it ceases to be an E.U. member.
"The U.K. Government has indicated this week that it will not invoke Article 50 before the end of 2016, but we await further clarity on the timing. Nevertheless, with the E.U.-Singapore Free Trade Agreement still awaiting ratification, timely progress towards agreements with the U.K.'s major trading partners, including Singapore, would certainly help to mitigate uncertainty."
According to Ricquier, early trade talks could play an important role in bolstering confidence in the future of the U.K.-Singapore relationship: "It would be encouraging to see Singapore near the front of the queue when bilateral trade negotiations open, particularly given the historic ties between the two nations and the status of both as key global financial centers. Indeed, increased ties between London and Singapore, as illustrated by the Singapore Exchange (SGX) proposed acquisition of the Baltic Exchange, appear to be inevitable and sensible, whatever the long-term consequences of Brexit for London and the U.K. as a maritime hub.
"Clearly the path to Brexit will be complex, turbulent and not without some cost, at least in the short-term, but given the synergy and shared interests of these two great financial and shipping centers, there is a strong case for arguing that Brexit can be win-win for Singapore."
The opinions expressed herein are the author's and not necessarily those of The Maritime Executive.