BIMCO: Slow Steaming is Key in 2018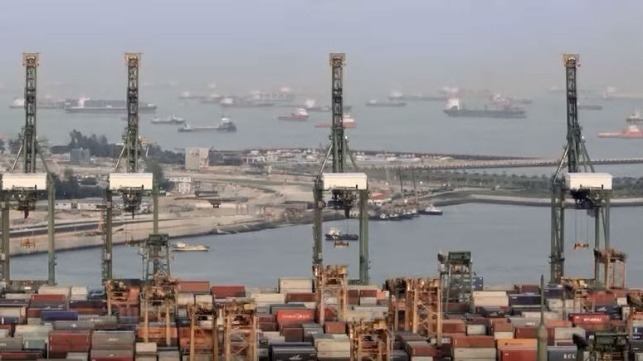 BIMCO's top analyst has three pieces of New Years' advice for shipping executives this year: drive slow, don't expect demand growth and don't agree to loss-making deals.
"If we're looking at the demand situation, it may be as good it gets for now . . . If we look at IMF numbers, for example, they are actually looking at slightly lower levels of world trade," cautions chief shipping analyst Peter Sand. "[Shipowners should] avoid wishful thinking that demand levels will increase significantly – as that will not happen."
For bulkers and container operators, Sand said, the important challenge is to maintain slow steaming. When ships go slow, they do fewer trips per year, lowering the available supply and helping to rebalance the freight market. In dry bulk, this strategy could lead to the first year since 2011 when the industry as a whole made a profit - if owners can keep fleet growth down to the low expected level of one percent.
"It's important for any shipowner to do their own job," he said. "Focus on your operations, focus on keeping slow steaming as a permanent part of your business going forward, because that is the most important part of the supply side in 2018."
For container shipping, fleet growth is set to continue at about four percent, just under the rate of demand growth last year, leaving little available space for rebalancing. This means that if ocean carriers want to improve profitability they will have to focus on cost-saving measures like slow steaming.
In addition, even if it is hard to do when times are tough, shipowners "should make certain that whenever they do deals, they are profitable," he said. Sand added that this is not necessarily as easy as it might sound, as "we are by no means on a secure track to recovery for any given shipping segment."
For tankers, Sand expects the market's fortunes to continue to diverge between product tankers and crude tankers. Suezmax and VLCC tankers will likely benefit from increasing imports in East Asia and increasing exports from the United States, but existing stocks of crude oil in import markets will likely keep a damper on overall demand for the first half of the year. The decision of some tanker owners to delay demolition has also contributed to supply-side concerns. "Overall, we see oil product tankers operating in an improved market, whereas crude oil tankers will continue to struggle," he wrote.
The opinions expressed herein are the author's and not necessarily those of The Maritime Executive.