ZeroNorth Joins the Dataloy Technology Partner Program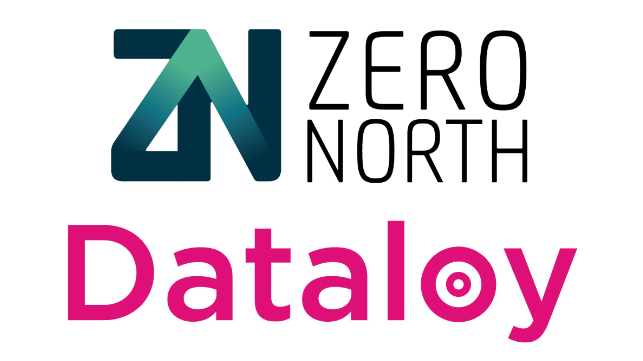 The partnership between Dataloy and ZeroNorth enables customers to improve efficiency and optimize bunker usage in voyage management.

Dataloy Systems is announcing the addition of ZeroNorth, a platform with the voyage, vessel, bunker optimization and emissions services, to Dataloy's ecosystem of partners that extends the company's cloud-based voyage management offerings in new ways.
This integration builds upon the existing partnership between ZeroNorth Bunker, previously ClearLynx and Dataloy's Voyage Management System and allows for a seamless flow of data between the two platforms.

The integration ensures operational teams can enhance their voyage management decision- making with the most up-to-date information on fuel predictions and optimizations, without switching between screens. The need for manual data entry is eliminated as the two systems securely share data back and forth.

Now, the entire ZeroNorth platform will create a bridge that enables voyage and vessel information and fuel predictions to be shared seamlessly between the two platforms. Joint customers now have the ability to access ZeroNorth's bunker optimization models and data from the Dataloy interface, simplifying their workflow.

This joined-up approach to voyage planning improves efficiency, reduces environmental impact and increases the ability to earn more from every voyage, directly supporting an owner and operator's voyage management and impact goals as verified by our common clients.

"The seamless integration with ClearLynx, now ZeroNorth Bunker, reduces all double entries. The immediate access to accurate data improved the reporting and gave a far better overview for the procurement desk," said Helle Graesdal, Bunker Head at Golden Ocean.

"We are excited to bring ZeroNorth's expertise in voyage, vessel, and bunker optimization to our clients through this integration," said Erik Fritz Loy, CEO of Dataloy Systems. "The seamless integration of the two platforms will greatly enhance our customers' workflow and voyage management decision-making."
Adding to this, Fernando Bosch, VP of Business and Services Development at ZeroNorth, says: "As a purpose-driven company, it's essential we collaborate with the partners that the industry utilizes. We are pleased that our joint customers now have access to relevant data in both systems, improving the benefit of the ZeroNorth platform."
Customers can now take advantage of the integration, further improving their voyage efficiency, reducing environmental impact and increasing commercial value.
The products and services herein described in this press release are not endorsed by The Maritime Executive.