VTI Launches Executive Maritime Group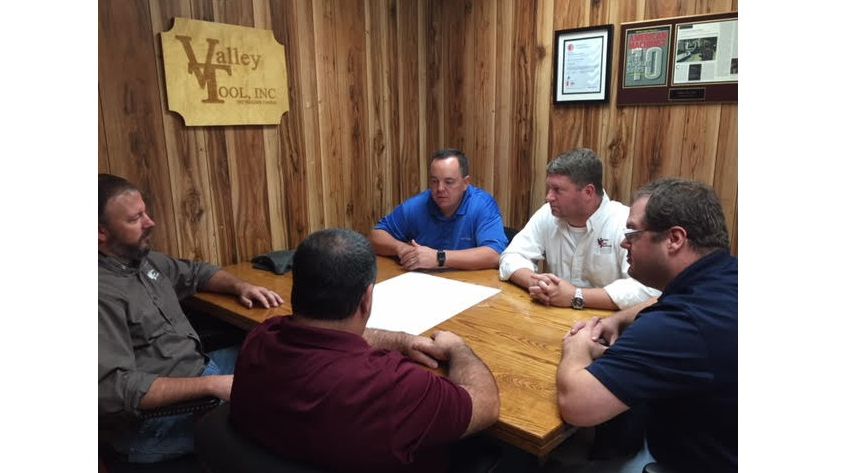 Valley Tool, Inc. (VTI) has formed an executive-level exploratory group in a bid to expand its global industry footprint into the shipyard/ship-building sector.
Cayce Washington, CEO of the Water Valley, Mississippi, custom tool, die and parts operation, recently announced formation of the five-member group as part of a sales and marketing outreach to maritime executives and professionals on the Gulf and Atlantic coasts and beyond. VTI's industry profile includes national and global companies in the aerospace, automotive, ATV, medical, heavy equipment, firearms, heating and cooling and oil and gas industries.
"I believe there is a demand on the Gulf and Atlantic coasts for the precision cutting-edge machining offered by VTI," Washington noted. "Even among shipyards and ship building concerns that already have machine and tooling expertise in place, there are benefits, including critical time and cost savings, to having a proven domestic machine shop in the production mix. You don't need a machine shop every day, but when you need one, you need one."
In addition to himself, VTI's maritime group includes Production Manager Benji Link, Production Machining Supervisor Chris Russell, Products Machining Supervisor Les Gilley and Shop Foreman Lee Jackson. Washington said all five executive committee members are available for consultation and free job estimates to ship building, shipyard and maritime personnel on an ongoing basis.
A sales and direct marketing outreach to the industry, with particular focus on the Gulf and Atlantic coast region, will follow in the coming weeks, Washington added.
For more information on Valley Tool Inc., named one of the top ten machine shops in the United States by American Machinist magazine in 2009, call 662-473-3066 or log on to valleytoolinc.com.
The products and services herein described in this press release are not endorsed by The Maritime Executive.