Viking Princess Eliminates Generator with Revolutionary Retrofit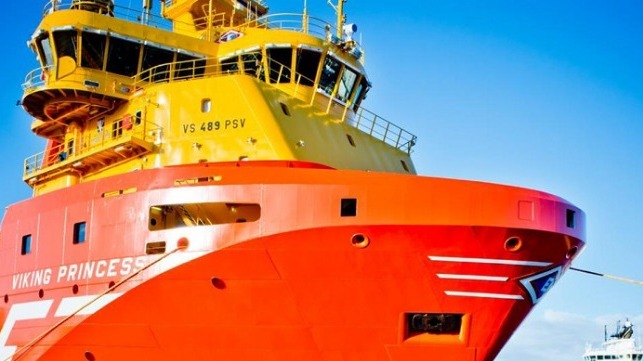 Eidesvik's offshore supply vessel (OSV) Viking Princess can now operate with only three generators instead of four after a pioneering retrofit of an energy storage solution with an advanced The Switch DC-Hub at its heart. The move will help the 5,381 GWT ship save around a ton of fuel every day.
Cutting operational costs
One of the main generators of Viking Princess has been replaced by batteries connected to a DC-Hub. This energy solution allows the shipowner to reduce the operating costs, fuel consumption and emissions associated with the previous generator that is no longer needed.
According to Asbjørn Halsebakke, General Manager Norway, Yaskawa Environmental Energy / The Switch, this demonstrates a clear path forward for an industry where cost and sustainability are key.
"A generator is one of the most vital components for producing energy on board a vessel," he notes. "The shipowner therefore required technology that was not only trailblazing in terms of the benefits it delivers, but also proven, effective and reliable."
"Eidesvik has a long history of success with solutions from Yaskawa Environmental Energy / The Switch. These systems are currently on numerous vessels within the fleet, and Eidesvik was keen to invest in this trailblazing technology. The fact that this was the first time such a solution has ever been approved by DNV GL gave them even greater peace of mind."
Short delivery schedule
The delivery schedule for the installation was extremely tight, with only 14 weeks from initial discussions to completion. Normally, a delivery of this scale may be expected to take between four and six months. The system was installed at Westcon Yards in Ølensvåg, Norway.
Halsebakke stresses the potentially transformative effect of this technology. "We believe this is the future of shipping," he says. "The DC-Hub is simple, reliable, robust and very cost effective. It allows vessel generators to run at optimal efficiency, with batteries taking the strain of any necessary load changes. This significantly reduces fuel consumption – and therefore operational cost and environmental impact."
Connecting any power source
"What's more, any potential power source – such as wind generators, fuel cells or solar panels – can be easily connected to the DC-Hub. This makes it an ideal future-proof solution for all shipowners," Halsebakke continues.
The Switch technology forms a key part of a wider energy storage solution offered by Wärtsilä.
Yaskawa Environmental Energy / The Switch Norway, Wärtsilä and Eidesvik are all members of the NCE Maritime CleanTech cluster, which is focused on improving energy efficiency and environmental performance within the shipping industry worldwide.
The products and services herein described in this press release are not endorsed by The Maritime Executive.