UAE Maritime Week 2018 to Kick Off on Sunday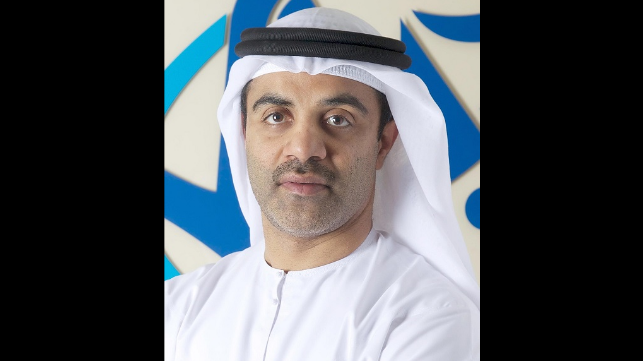 Under the patronage of H.H. Sheikh Hamdan bin Mohammed bin Rashid Al Maktoum, Crown Prince of Dubai and Chairman of the Executive Council, the UAE Maritime Week 2018 is set to kick off on Sunday, October 28. The first-of-its-kind event in the region will gather a number of local, regional, and international maritime pioneers to identify current and future status of the industry in light of the major trends of innovation, knowledge and smart transformation. The event will highlight Dubai and the UAE as a leading maritime destination, with a special emphasis on the emirate's pioneering experience. The city has been named one of the top five maritime centers in the International Shipping Centre Development Index (ISCD) and one of the five most competitive and attractive maritime communities in the world.
Commenting on the event, Amer Ali, Executive Director of Dubai Maritime City Authority, said: "We cannot wait to welcome the world's leading maritime industry leaders, decision-makers, policy makers, innovators, and influential figures to Dubai where we will convene to explore new horizons as well as accelerate growth of the international maritime economy based on the latest smart and innovative technologies. The agenda of the UAE Maritime Week 2018 will include major global maritime issues and topics."
Ali Added: "As a proud host of the UAE Maritime Week 2018, we promise an exciting agenda that will enhance further the region's communication channels with the global maritime community. We are keen to focus on ways to facilitate, promote, and support the global maritime trade movement, scientific and technical developments in alternative marine fuels, and regulatory frameworks and initiatives in keeping with the sustainable development process. We are confident that the outputs of the current session will be up to expectations as we renew our commitment to enrich knowledge and exchange experiences and best practices. This commitment drives the advancement of smart transformation, promotes human investment, and instills a culture of innovation in the local, regional, and global maritime sectors."
The UAE Maritime Week 2018 will facilitate exchange of best international practices and provide a platform to review the latest marine and technological innovations in support of a competitive, inclusive, and attractive investment community. To be held until November 1, the event will include a number of prestigious maritime events, including the Dubai Maritime Summit on the opening day, which will bring together local and international maritime leaders under one umbrella to discuss the issues and challenges of the sector. The UAE Maritime Future Leaders Seminars will also be held to discuss the best ways to employ innovation and smart technology to drive maritime growth and development, in addition to the Seatrade Maritime Middle East Exhibition and the 'Seatrade Maritime Middle East Awards.' The Awards will be staged on October 29, 2018 at the Atlantis Hotel to honor industry excellence, creativity, and maritime innovation. About 850 international pioneers are expected to attend the Awards. The UAE Maritime Innovation Day, a day dedicated to maritime arbitration, will be held as well to help promote Dubai as a world-class venue for high-profile, state-of-the-art maritime forums.
The confirmed speakers this year are Claes Berglund, Vice President, European Community Shipowners' Association (ECSA) and Director Public Affairs & Sustainability; Stena AB, Dr. George D Pateras, President of Hellenic Chamber of Shipping and Hellenic Maritime Cluster; Esben Poulsson, Chairman of International Chamber of Shipping; Aaron Heslehurst, News Anchor and Presenter in BBC World News TV; Mohammed Al Muallem, Chief Executive Officer and Managing Director, UAE Region, DP World; Iqbal Alikhan, Program Director of Blockchains & Innovations at IBM Middle East & Africa; Dheeraj Bhatia, Senior Managing Director of Region Middle East of Hapag Lloyd Middle East; and Ralph Leszczynski, Global Head of Research of Banchero Costa Group.
Completing the list are Denis Petropoulos, Founding Partner of Braemar Shipping Services PLC; Capt. Harihar Prasad, Managing Director McQuilling Shipping Services DMCC; Dr. Henriëtte Van Niekerk, Head of Dry Bulk Analysis at Clarksons Platou; Ross Thompson, Chief Commercial and Strategy Officer at Abu Dhabi Ports; Khalid Hashim, Managing Director of Precious Shipping; Tim Power, Managing Director of Drewry; Rayan Qutub, Chief Executive Officer of King Abdullah Port; Bora Bariman, Head of Energy & Marine, Corporate and Institutional Banking of National Bank of Fujairah; Jacob Berman, Managing Director, Infrastructure and Transportation of Standard Chartered Bank; Adrian Economakis, Chief Operating Officer of Vessels Value; and Domenik Nizet, Senior Vice President Shipping Finance, Asia Pacific & Middle East of DVB Bank SE.
The UAE Maritime Week 2018 is expected to repeat, if not surpass, the achievements of the 2016 edition. During the previous edition, more than 350 exhibitors from around the world and around 7,000 top local, regional, and international experts gathered under one single platform to discuss the latest developments in the maritime community and review the most important local and global solutions and opportunities.
The products and services herein described in this press release are not endorsed by The Maritime Executive.