Tuapse Commercial Seaport Initiates Expansion Program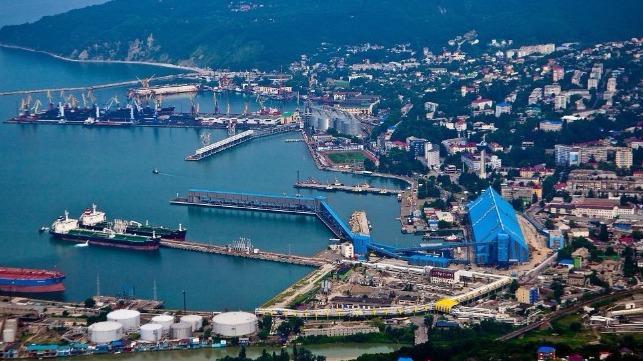 Russia's Tuapse Commercial Seaport JSC (TCSP) plans to spend $34.1 million (RUB 1.93 billion) of its own funds to finance the company's investment program in 2018. According to a company statement, the investment provides for "further development and implementation of promising investment projects aimed at increasing the company's cargo throughput and maintenance of its production facilities."
The plan for 2018 includes the overhaul of one of the port's grain terminals. This is expected to cost over $15 million and includes the purchase of the main material handling equipment, the completion of design works and the commencement of the construction phase. The full project, worth nearly $63.7 million (RUB 3.6 billion), is scheduled for completion in 2021.
Apart from expanding the range of grain cargo and increasing the terminal's throughput to three million tons, the project foresees the development of the port's railway infrastructure that will enable TCSP to increase its capacity in handling all types of dry bulk freight.
Another prospective line of TCSP development is designed to boost ferrous metal volumes. TCSP has ordered two 50-ton Vityaz cranes with a maximum outreach of 40 meters and will purchase two 25-ton forklift loaders. The new equipment will enable the port operator to transfer 60-ton slabs from rail cars to ships and will improve handling of steel coils with a maximum weigh of 32 tons. For this, the company has earmarked $11.2 million.
In 2018, under the long-term program of material handling equipment upgrade, the company will acquire one more 40-ton Vityaz crane with an outreach of 32 meters, will expand its fleet with two 2.5-ton loaders and will acquire material handling accessories. The company will spend $4.2 million on this project.
This year, $635,000 will be appropriated for maintenance of existing facilities and for further upgrading of emergency protection systems in the Oil Port area. Fitting the berths with automatic de-berthing system will be the final phase of the eight-year program ensuring eco-friendly and safe handling of oil products.
The 2018 investment program also includes $967,643 for maintenance of Tuapse R?-R? terminal and the purchase of auxiliary equipment for port security purposes ($346,724). Under an energy efficiency program with a budget of $247,660, TCSP will complete the construction of a gas pipeline and conversion of boiler stations to gas fuel.
Investments in other activities ensuring smooth and safe operations of the port, like environmental measures, renewal of electric equipment, upgrade of port fleet's rescue and communication facilities will total $1.4 million.
TCSP is the major terminal operator at the Port of Tuapse, one of Russia's largest ports. TCSP is part of UCL Port, a stevedoring division of international transport group UCL Holding. UCL Port comprises Sea Port St. Petersburg JSC, Container Terminal Saint Petersburg JSC, Universal Handling Terminal LLC based in North-West of Russia and Taganrog Commercial Sea Port in the South.
In 2016, Tuapse Commercial Seaport handled 14.1 million tons of cargo. The fleet of TCSP's cargo handling equipment numbers 27 portal cranes with capacity of 10 to 124 tons, 65 loaders and bulldozers. In 2017, the company handled 14.1 million tons of freight.
The products and services herein described in this press release are not endorsed by The Maritime Executive.