Baltimore Youth Initiative a Success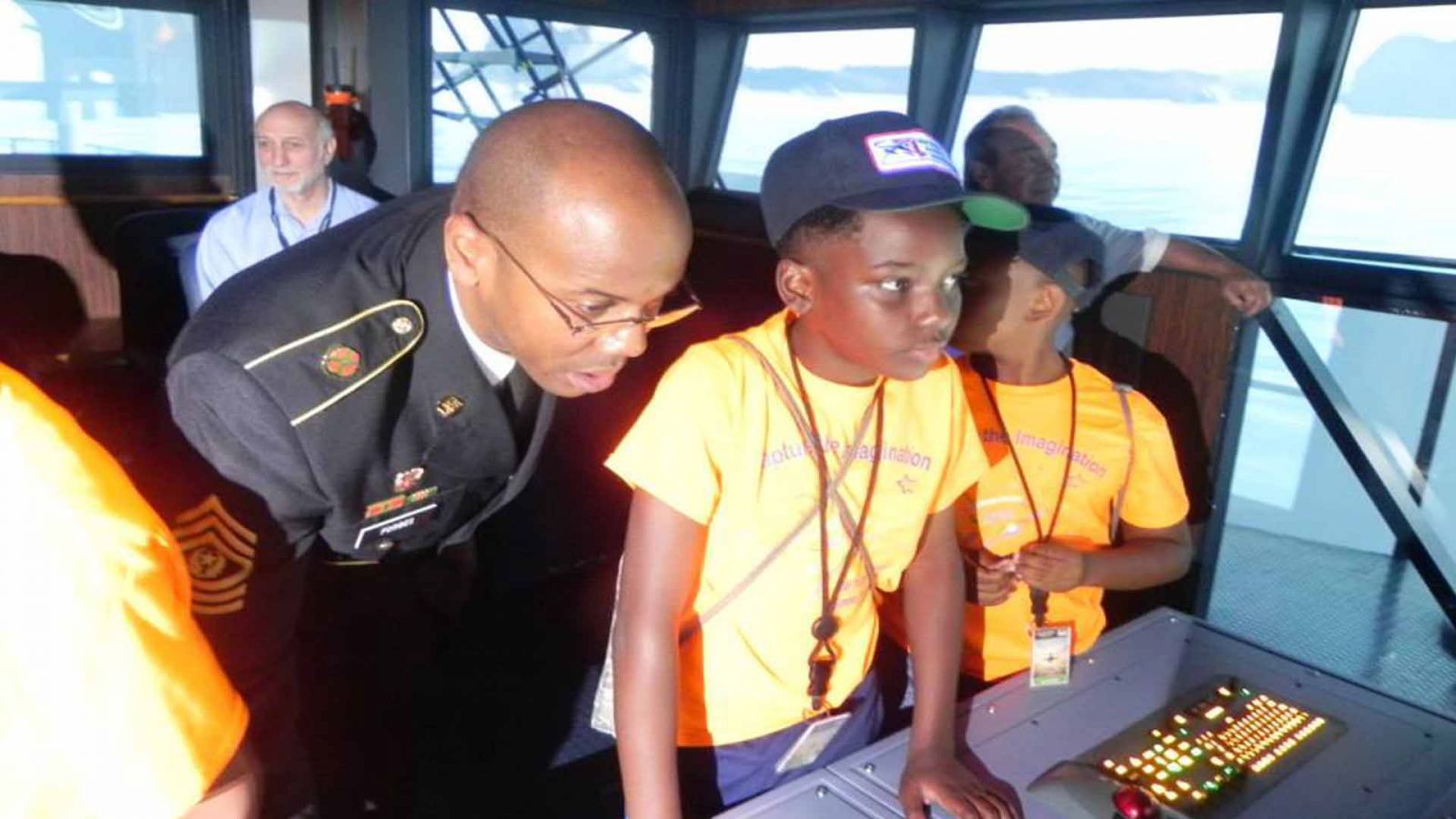 We are sharing the details of the third annual BWI Thurgood Marshall Summer Youth Initiative. Please read the article below and consider contributing to this very worthy cause. Together, we can impact the lives of 50 Baltimore City youth!
The BWI Thurgood Marshall Summer Youth Initiative was established in 2015 by the Maryland Department of Transportation Maryland Aviation Administration (MDOT-MAA) in response to the civil unrest experienced in the Baltimore Washington region in April of that year. To "Capture the Imagination" of young inner-city youth in the region, the program was designed to expose young people to careers and mentors within the aviation industry that they might not typically see in their own neighborhoods.
Last year, The BWI Business Partnership, with its industry partners, participated in the second annual event that reached out to 50 Baltimore City youth between the ages of 10 and 15 to take them inside of two of the most fascinating workplaces in the world - a major metropolitan airport and a premier maritime education center.
During the week of August 15-19 2016, these youth experienced the unique opportunity to get up close and personal with a large variety of potential career opportunities in the world of aviation, maritime, engineering, military, and much more. The eager youth experienced flying at Martin State Airport, being at the helm of a large ship in the simulator at the Maritime Institute of Technology and Graduate Studies, observed flight operations at BWI Marshall Airport, and drove snow removal equipment just to name a few activities.
Under the leadership of Executive Director/CEO, Ricky D. Smith, Sr., the tradition continues, as MDOT-MAA and partnering stakeholders begin planning for the 3rd Annual BWI Thurgood Marshall Summer Youth Initiative scheduled for August 7-11, 2017.
Of course, all of this would not be possible without the program's generous partners and sponsors. In addition to the cost of operations, the young people are sent home with a variety of school supplies to ensure they are ready to go back to their schools in September ready to get to work.
The Partnership is seeking tax deductible donations do defray the cost of the program, as well as the school supplies. For more information on how you can support this worthwhile effort, contact the partnership at 410-859-1000 or email Ben Cohen (bcohen@bwipartner.org) or Cate Sheehy (csheehy@bwipartner.org).
The products and services herein described in this press release are not endorsed by The Maritime Executive.