Tankers International Welcomes New Partner Kuwait Petroleum Corporation
Kuwait Petroleum Corporation joins the pool, marking growth milestone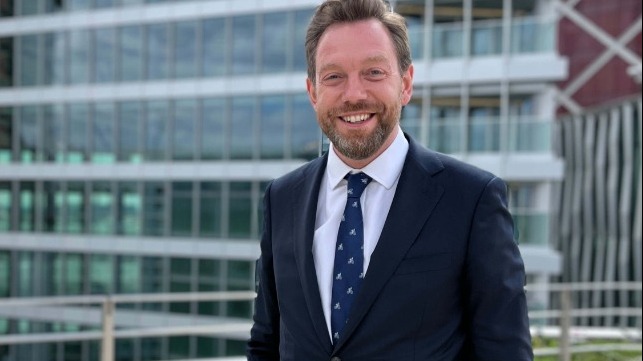 [By: Tankers International]
Tankers International, the world's largest shipping pool for VLCCs, has announced today that two VLCCs have joined the VLCC pool, with an additional vessel due imminently.
One VLCC, owned and operated by Kuwait Oil Tanker Company (KOTC), a subsidiary of state-owned Kuwait Petroleum Corporation (KPC), has joined the VLCC pool, while another vessel from KPC is expected to join later this month. Meanwhile, existing pool partner Transportation Recovery Fund (TRF) has added another vessel - the Eco Seas - to the specialist VLCC Scrubber Pool. This brings the total fleet size to 66.
With ownership in 39 ships across the product, crude, LPG, and bunker segments, KPC is a top 10 oil major with a substantial footprint in the Middle East. It will now be able to access support towards compliance with existing and future regulations and unlock efficiencies and commercial advantage through Tankers International's pool. KPC will also benefit from enhanced charter party terms, market intelligence and a collaborative approach to data insights via Tankers International's independent and transparent management service.
"KPC's vessels are a significant addition to our pool's efficient, and diversified fleet, and reflect the ambitions of the pool," said Charlie Grey, CEO of Tankers International. "Adding KPC to the pool provides our partners access to KPC's cargo base, as well as adding another layer of data and insights into the oil markets in the region."
KPC commented: "We have set ourselves the target to be a world leader in marine transport, and becoming a member of the Tankers International VLCC pool will further enable us to achieve this. The pool offers a great depth of market information and knowledge-sharing opportunities amongst gold standard owners, and we are looking forward to collaborating with the other partners."
TRF joined the Tankers International VLCC pool in June 2023 with the addition of TRF Horten. The second vessel from TRF of the Eco Seas (DWT 299,998 MT / Built 2018), will reduce the average age for the scrubber pool, enabling Tankers International to offer modern, higher-performing vessels to the industry.
Grey continued: "TRF's addition to the pool only improves Tankers International's ability to offer top-quality vessels to the industry. We're proud that our professionalism and experience are reflected in their vote of confidence, and the pool will benefit from younger tonnage with better earnings distributed across the members."
Michael Aasland, CEO of TRF Ship Management, said: "Since our first addition to the pool, we have been impressed with the team at Tankers International's determination to deliver value. We have achieved strong financial returns in the near term, leading us to add another vessel to the pool."
The products and services herein described in this press release are not endorsed by The Maritime Executive.