Signet Maritime's CEO Receives USCG Meritorious Service Award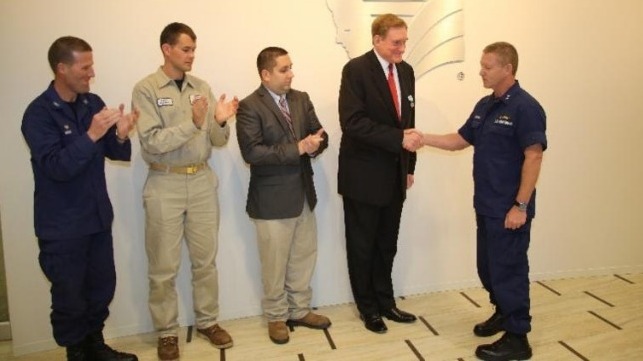 Mr. J. Barry Snyder, President & CEO of Signet Maritime Corporation was presented the United States Coast Guard Meritorious Public Service Award by Rear Admiral Paul F. Thomas, Commander, Eighth Coast Guard District, for his outstanding contributions to the Port of Corpus Christi, Ingleside and the United States Coast Guard from July 2017 to January 2018.
Signet supported the Coast Guard on three separate occasions during this time, demonstrating their proactive engagement and cooperative spirit. During and after Hurricane Harvey, Mr. Snyder provided Sector/Air Station Corpus Christi with tugs to respond to storm damaged vessels and reconstitute the port. Additionally, on October 20, 2017, Mr. Snyder and the Signet Ingleside Team provided tremendous support with firefighting application to extinguish a fire onboard Barge No. 255, an effort that helped settle the fire within ten minutes. Finally, Mr. Snyder entered into a mutual training agreement with Coast Guard Sector/Air Station Corpus Christi on December 22, 2017 to build knowledge and experience for both crews in advanced Search and Rescue operations for fixed and rotary wing aircraft.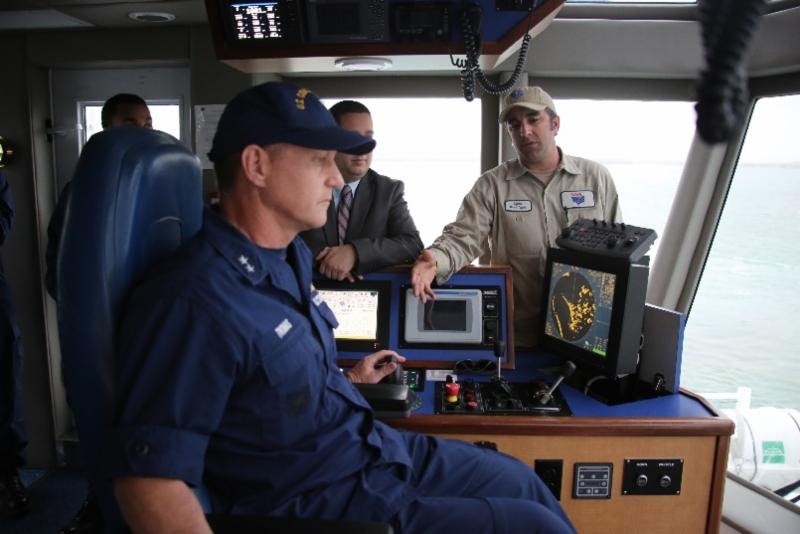 Admiral Thomas, accompanied by Captains Hahn and Smith, joined the voyage onboard SIGNET ARCTURUS for a demonstration of Fire Fighting Class 1 (Fi-Fi1) by SIGNET CONSTELLATION and SIGNET STARS & STRIPES while transiting the La Quinta Channel.
The products and services herein described in this press release are not endorsed by The Maritime Executive.