Risk Intelligence is on a Growth Track?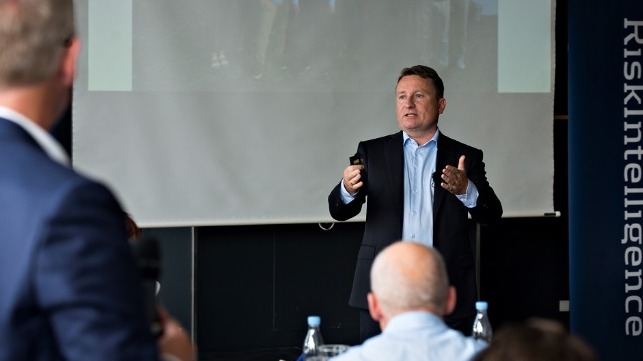 Risk Intelligence, a leading provider of maritime security threats and risks analysis, is set for substantial growth.
With an imminent listing on the so-called Spotlight Exchange in Sweden, Denmark's Risk Intelligence now accelerates a large-scale growth plan and aims to more than triple the total revenue by the end of 2020. The growth plan that was launched in late 2017 includes doubling the existing maritime business by 2020 and adding a third land-based module, LandRisk, to the company's core solution, the Risk Intelligence System with the maritime-oriented modules MaRisk and PortRisk.
"Companies operating in the global logistics supply chain are looking increasingly at their risks and we are working closely with our clients to address this," states Risk Intelligence's CEO Hans Tino Hansen. The company is therefore developing an end-to-end solution that will monitor the security risks to onshore and offshore logistic flows including security threats to land-based logistics supply chains such as trucks and railroad transport.
To support the growth, Risk Intelligence is recruiting additional staff and the company has just moved to bigger offices in Hellerup, Denmark's prime shipping cluster area.
Risk Intelligence will also expand its global presence and the company is establishing an office in Singapore to better serve its growing client base in Asia.
The products and services herein described in this press release are not endorsed by The Maritime Executive.