PVA Elects 2019 President, Officers and Board Members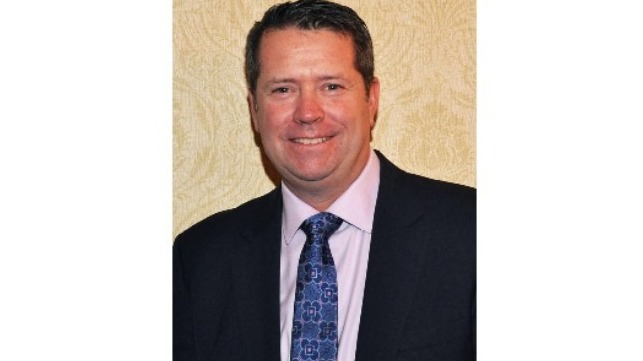 During the PVA Annual Convention at MariTrends 2019 held January 17- 20 in New Orleans, LA members of the Passenger Vessel Association (PVA) elected Bob Lawler, Boston Duck Tours, Boston, MA as PVA President for 2019.
In his address to the membership at the Convention, President Lawler emphasized PVA's commitment to safety and advancing the association's initiatives that support this mission under his leadership in the year ahead. Mr. Lawler stated, "PVA has always been at the forefront of safety, and under my administration, PVA will redouble its efforts and engage even more operators to continuously improve their safe operations. Thanks to the work of PVA's Committees, operators will see more safety tools and resources available from PVA to assist with this endeavor."
Bob Lawler is currently General Manger for Boston Duck Tours in Boston, MA. Boston Duck Tours operates 28 amphibious vehicles carrying over 600,000 passengers each year.
Bob began his career in the maritime industry in 1990 as a deckhand with Bay State Cruise Company in Boston. After graduating from Marquette University in Milwaukee, WI in 1993, he obtained his 100-ton Master's license and worked as a full time Captain for Entertainment Cruises over the next 11 years in Boston, Chicago and Seattle before returning home to Boston where he worked as General Manager and VP of Marine Operations for a fleet or 38 vessels in 6 ports until 2017. The Company's brands include Spirit Cruises, Odyssey, Bateaux New York, Elite Private Yachts, Mystic Blue Cruises, Seadog and Potomac Riverboat Company.
Bob has served as 2018 PVA Vice President, 2017 PVA Secretary-Treasurer, as a member of the PVA Board of Directors and was Chairman of PVA Safety and Security Committee from 2014 to 2016.
Also elected to terms as PVA Officers for 2019 were:
PVA Vice-President:
Colleen Stephens is the President of her family's business, Stan Stephens Glacier and Wildlife Cruises. Stan Stephens Cruises operates 2 catamarans in Prince William Sound, Alaska.
Colleen started her career in the maritime industry at the "experienced" age of 7 in 1978 as she worked alongside her parents and sisters as they shared the glaciers & wildlife of the Sound with Alaskan travelers. Through the years the company has operated a variety of Subchapter T vessels between the ports of Valdez, Whittier and Cordova. As time progressed, Colleen's role in the company changed to coordinating the operations of the company, overseeing crew and vessel safety training, as well as facilitating their marketing and promotions.
Colleen has served as PVA Secretary for 2018 and served on the PVA Board of Directors from 2015 to 2017. She is also a member of the PVA Regulatory Committee.
PVA Secretary-Treasurer:
Bob Bijur has been with Island Queen Cruises for the past 24 years. He is one of the partners of Biscayne Lady Yacht Charters. The operation has a fleet of seven (7) inspected vessels and several uninspected vessels, which accommodate from 6 to 400 passengers. His organization also owns and operates a 200-seat waterfront dining establishment.
Bob's background is in hospitality and he was on the opening team of a nationally acclaimed restaurant in South Miami in 1974. He has also captained several private yachts. Bob is a U.S. Coast Guard Licensed Master and a U.S. Coast Guard Licensed Engineer. He is also a Florida State licensed Emergency Medical Technician, a Red Cross Water Safety Instructor, and he instructs CPR for the Professional Rescuer and small craft certifications. Bob participates in the Local Harbor Safety Committee and the Area Maritime Security Committee.
He currently serves on the Board of Directors of the Passenger Vessel Association, has served as a PVA Southeast Region Chair and is a longstanding member of the PVA Safety and Security Committee.
In addition, the following individuals were newly elected to the PVA Board of Directors:
Jed Dixon, North Carolina Department of Transportation, Ferry Division Manns Harbor, NC
John Lake, Entertainment Cruises, Alexandria, VA
Patrick Murphy, Blue and Gold Fleet, San Francisco, CA
The products and services herein described in this press release are not endorsed by The Maritime Executive.