Procureship Expands Operations to Asia with Launch of Singapore Office
Division will be run by procurement-technology expert Prema Muthusamy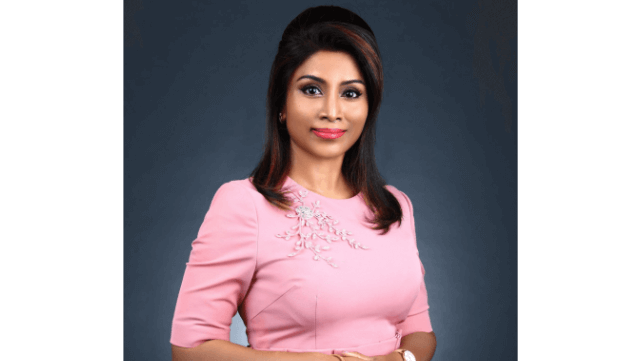 [By: Procureship]
Procureship, the Athens-based provider of one of the world's leading e-procurement platforms for marine buyers and suppliers, has made the strategic decision to open a new office in Singapore in a bid to expand operations to more ship owners, managers and operators based in the Asia-Pacific region.

The opening of the new office in Singapore will enable Procureship to offer its e- procurement system, which utilises machine learning (ML) and automation to streamline the entire maritime procurement process, to a wider market and improve its services to ship owners, managers and operators based in Singapore, as well as the broader Asia-Pacific area.

The office will be run by Procureship's new Head of Sales APAC Prema Muthusamy, a maritime and procurement specialist with more than 20 years of experience in the Asia- Pacific market (ex-Head of Sales at Japan Marine Services and ex-VP of Sales at shipping technology company JiBe).

"I am pleased to join Procureship at this exciting time for the company and lead its expanded operations in the Asia-Pacific region. Shipping is undergoing a major change when it comes to the adoption of digital systems to improve their operations and it is a testament to Procureship's system that it is one of the leading digital platforms in the industry," said Ms. Muthusamy.

"I have cross-functional knowledge between buyers and suppliers in the marine procurement sector during my career, so I understand the unique requirements of ship owners looking to improve their procurement processes, drive down costs, and take advantage of the capabilities that digital platforms offer. Procureship provides all of these in a simple package and is leading the way with the use of automation and ML in a way no other procurement provider currently is," she added.

Grigoris Lamprou, Chief Executive Officer of Procureship, said: "I am excited to welcome Prema to Procureship to lead our office in Singapore. With her tremendous background and overarching understanding of digital platforms for the maritime sector, not to mention her passion for the industry, I am confident she will showcase the benefits of Procureship to ship owners and operators throughout the Asia-Pacific region and expand our co-operation with global maritime buyers and suppliers."

Procureship already has a number of fleet managers based in Asia using its platform, including Suntech Ship Management, The Great Eastern Shipping Company and Zeaborn Ship Management. The launch of the Singapore office will enable Procureship to work closer with more local ship owners, managers and operators in the region that are looking to enhance their procurement processes.

"Singapore is home to some of the biggest fleets in maritime. Regardless of their size, ship owners and operators are always looking for ways to drive efficiencies and cut costs, particularly when it comes to the critical elements of procurement. Procureship offers a digitally-advanced platform that eliminates hours of manual work, seamlessly connecting marine buyers, suppliers and service providers to make procurement more efficient andcost-effective," Mr. Lamprou added.

The launch of the company's office in Singapore follows the opening of Procureship's operations in Copenhagen, Denmark, in February 2023 as the company tapped into the Northern European market. Procureship has also improved the capabilities of its platform by offering features, such as an IHM documentation compliance, advanced e-invoicing processing and upcoming freight forwarding optimisation, to their users. These features utilise advanced analytics and automation to improve the operational efficiency of the entire procurement process.
For more information visit https://procureship.com.
The products and services herein described in this press release are not endorsed by The Maritime Executive.