Port Starts Operations of the Coos Bay Rail Line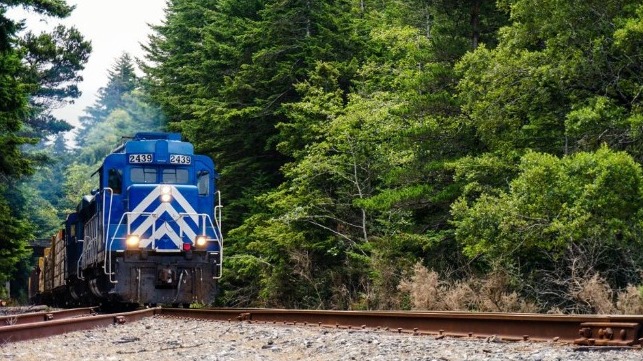 The Oregon International Port of Coos Bay (Port) announces that its subsidiary, Coos Bay Rail Line, Inc. (CBRL) will start train operations on the Port owned rail line effective November 1, 2018. The Port was notified by the current third-party operator in December of 2017 of its intention to divest their relationship with the Port. To date the Port has purchased locomotives along with other materials valued at $4 million. In addition, the Port has 15 new staff members that will manage the operations on a day to day basis.
"For over a century, the Port has worked to further its mission to promote sustainable economic development for the region and State. In assuming an operational role, the Port is preserving a transportation option that is integral to the economic fabric of the area," said Port CEO John Burns. "We (Port) seek to enhance operation of the rail line by offering an increased level of customer service, coordination, and communication for our customers while preserving critical jobs within our community."
Owning and Operating the Coos Bay Rail Line has many strategic advantages. The new outfit will benefit from greater commercial exposure, improved customer service, and can leverage the Port's financial and people resources. Since the rail line is over 100 years old, blending routine maintenance with capital improvement projects will ensure a holistic approach to improving the line's infrastructure which has been neglected by prior owners and operators.
Continued investments in the bridge, tunnel, and track infrastructure are crucial to facilitate safe and reliable freight transportation to and from the region. Over $60 million has been invested in the line's infrastructure and there are several rehabilitation projects under way including the Coos Bay swing span bridge. A contractor crew is mobilizing and in-water work will commence within the next week with the bridge expected to be back online at the end of this year.
Ports serves as sea-land interfaces for the movement of cargo and are a crucial part of multimodal transport, they are of a great economic and strategic importance for the nation and serve as a transportation hub where they are geographically located. The Oregon International Port of Coos Bay is firmly committed to cultivating this essential link between southwest Oregon and the National Railway Network.
The products and services herein described in this press release are not endorsed by The Maritime Executive.