PFI Marine Electric Purchases Assets of Harris Electric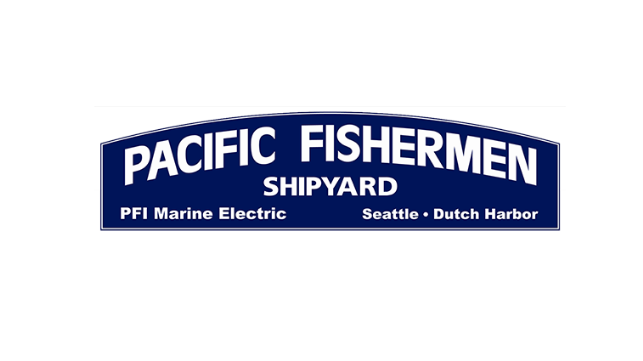 Pacific Fishermen's PFI Marine Electric has purchased selected assets of Harris Electric, Inc. out of receivership in King County Superior Court. This concludes the dissolution of Harris Electric after 90 years of service to the Pacific Northwest and Alaska maritime community. It is a shock to lose a union shop with 40 employees and a long history of quality work.
Jack Harris established his electrical business in 1928, performing electrical work, both marine and shore side. Arvid Ohman started at the company a year later and became a partner with Jack just in time for the great depression. A Swedish-American named Vic Sundholm joined the company before the Second World War, then returned to Harris Electric in the late 1940's. He passed it on to his son, who subsequently sold out. The new owner met an untimely death in the fall of 2017, thus leading to the dissolution.
The purchase of all the intellectual property, engineering and drawings by PFI Marine Electric keeps a portion of the union workforce employed at PFI's parallel union yard. Also brought across was 40-year employee Bob Lindberg, P.E. in Electrical Engineering. Engineering software purchased includes ETAP, AutoCAD LT, CsCape, Fluke View, General Cadd, and Allen Bradley Proposal Works. The purchase augments PFI Marine Electric's UL 508A Panel and pending UL 891 Switchboard facilities.
Another important element in PFI Marine Electric's formation is the Harris Electrics UL certified electrical panel shop, producing custom UL certified switchboards and control panels with PLC (programable Logic Controllers) and HMI (Human Machine interfaces) for the commercial, industrial and recreational markets. PFI Marine Electric continues to offer and support the HEI Harris Electric Alarm Panels and HelmAlert Watch alarms with parts stocked in Dutch Harbor.
PFI Marine Electric was formed as a wholly owned subsidiary of Pacific Fishermen, Inc. to offer marine electrical services to the local commercial fishing vessel, tug and yacht markets. This strategic entry into the marine electrical market maintains the critical Seattle maritime business cluster and fills the void with the recent closing of first Lunde Electric and now Harris electric. The selected asset purchase of Lunde Electric and Harris Electric returns longtime customers to the original location at the Pacific Fishermen shipyard in Ballard and Dutch Harbor, where Olav Lunde started the Lunde electrical business in 1952.
Pacific Fishermen Shipyard was founded in 1946 by 400 Norwegian heritage fishermen as a co-op style shipyard on the site of the 1890's Ballard Marine Railway Co, where Seattle founding father Joshua Green built his sternwheeler BAILEY GATZERT. The shipyard was known for the world's largest diesel tug, the 120' MAHOE built in 1925, wooden fishing vessels and minesweepers later converted to the R/V CALYPSO by Jacques Cousteau and the M/Y WILD GOOSE by John Wayne.
Pacific Fishermen Shipyard and PFI Marine Electric are emerging as one of the Pacific Northwest's premier, full-service commercial ship and yacht repair facilities. Familiar faces and longtime marine electricians on the Seattle and Dutch Harbor waterfronts include the original marine electrical crew of Lunde Electric now joined by key Harris electricians. Current Harris Electric customers will have a seamless transition for their work in progress with the high technical skills and manpower levels that have served them so well in the past. Electrical components and parts are available at PFI Marine electric from long time Harris Electric employee Paul Hendricks. Jeremy McWhirter is PFI Marine Electric Division Manager working together with Pacific Fishermen's General Manager, Doug Dixon.
For more information, please visit http://www.pacificfishermen.com/.
The products and services herein described in this press release are not endorsed by The Maritime Executive.