Meratus Line Enters Into Agreement with VesselMan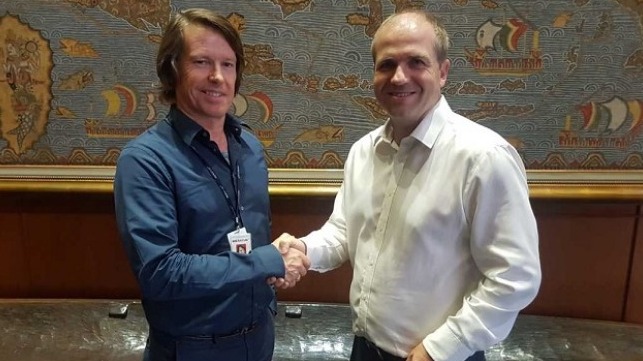 We are proud to announce that VesselMan has entered into an agreement with Meratus Line to use VesselMan to manage the docking process for their whole fleet of vessels.
Meratus is one of Indonesia's leading shipping companies, operating container-liner services between the islands in Indonesia, with a fleet of 56 vessels and 40,000 box containers. Meratus offers an extensive and integrated shipping service-network consisting of currently 30 container liner services between Indonesia's major ports.
Meratus Line's Docking Director, Øystein Wikeby, commented "At Meratus, we have high ambitions to improve the way we manage our dry-dockings, and key to success is excellence in planning, project management and control. VesselMan is the best tool I have seen when it comes to managing this process."
Harald Lundestad, VesselMan Singapore's Managing Director noted "We are very proud that after running a successful trial, we were selected as Meratus' software supplier, and we are extremely excited about this opportunity to help support Meratus' ambitions to improve their docking process!"
VesselMan is a Norwegian cloud-based software company that digitalize the execution of complex projects like dry-docking, repairs and conversions. We offer a fast, easy-to-implement and cost-efficient option to improving ship owners technical/fleet management operations. VesselMan is delivered as Software-as-a-service (SaaS), provided at a low and predictable cost.

VesselMan is a genuine cloud-based solution that provides a digital specification that is always available, based on best practice templates and flexible integration with third party software.

The products and services herein described in this press release are not endorsed by The Maritime Executive.